UK property value set to fall 10%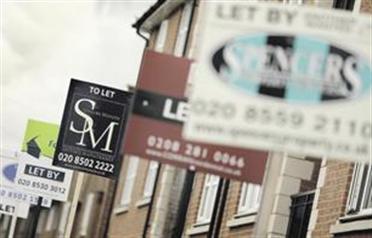 British house prices fell by one per cent in January and are 9.4 per cent lower than a year earlier, property analysts Hometrack said yesterday in their monthly survey of estate agents.

"Purchasers remain few in number and cautious – some agents have reported potential buyers extending rental contracts for another six months to sit out the current uncertainty," said Richard Donnell, Hometrack's director of research.

On Hometrack's measure, house prices have fallen 10.2 per cent from their peak in August 2007 after 16 straight months of decline.

Surveys by lenders Halifax and Nationwide have shown peak-to-trough house price falls of as much as 20 per cent so far, based on mortgage data.

Donnell said Hometrack expected prices to drop 10 per cent this year on the government's official measure, based on actual sales.

The one bright spot in the Hometrack data was that house price falls are becoming less widespread, with agents reporting drops in only 58 per cent of postcode areas in January compared to 63 per cent in December and 75 per cent in October.

But the data was otherwise grim, with the length of time to sell a house rising to 12.3 weeks from 12.0 and the percentage of asking price achieved slipping to 88.3 per cent from 88.9 per cent.

Sales volumes, new buyers and new property listings also fell sharply, with no sign that the government's multi-billion pound bank bailouts have enticed them to lend for home purchase.

House prices were the first visible casualty of the global credit crunch and ensuing economic downturn in Britain after trebling since the start of the decade.

Most British households own their own home, and economists blame the fall in price of what is many Britons' biggest asset for depressing consumer spending, even before the economy tipped into a sharp recession that threatens loss of jobs and savings.
Follow Emirates 24|7 on Google News.