Union Properties posts Dh38m fourth quarter loss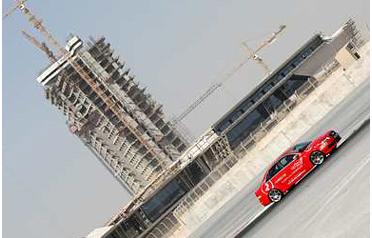 Higher margin land sales made up a smaller share of total revenue in 2008, while lower margin contracting work rose. The company made a Dh500 million provision against potential loss on contracting activity amid a sharp slowdown in the emirate's real estate sector.
"The decrease in land sales increased the contribution of contracting and other operating activities in the revenue mix for 2008, which drove the overall 2008 margin to drop compared to 2007," it said. Contracting activities continued to be the main contributor to revenues, the firm said.
Full-year net profit rose 12 per cent on the year after provisions to Dh763.1 million, the company said in a statement without giving quarterly figures. Fourth-quarter earnings were calculated based on Reuters data.
Revenues for the year rose 24 per cent to Dh3.64 billion, it said.
Union Properties' board proposed the distribution of 10 per cent bonus shares, the company said in a separate statement.
Profit for the fourth quarter 2007 was Dh213 million.
Follow Emirates 24|7 on Google News.
Dubai-based Union Properties made a fourth quarter loss of Dh37.6 million ($10.32 million) due to lower land sales.