Union Properties records Dh498m loss in 2009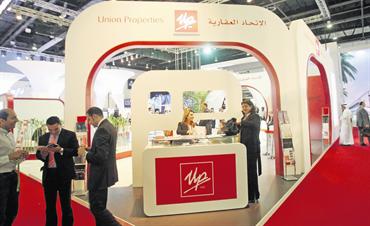 Union Properties yesterday reported a net loss of Dh498 million for 2009, compared with a net profit of Dh763.1m the previous year.

In a statement posted on the Dubai Financial Market, the company said 2009 revenues totaled Dh4.4bn and profits before provisions for contracting and property valuation were Dh373m.

Total asset as at the end of December 2009 were Dh17.5 billion.

"The results are not without expectations. They fully flagged there would be additional contracting provisions," said Chet Riley, equity analyst at Nomura International in Dubai.

The firm's Chairman Khalid bin Kalban said in November it may take a valuation loss on its property portfolio and provisions in the fourth quarter.

The company has previously signalled its intention to sell core assets to fund future developments and will also supplement the investment portfolio with unsold assets. Earlier this month, it said several investors are interested in its luxury Ritz Carlton hotel, which it could sell if offered around $400m.

"We view this strategy as sound as long as demand holds (which we are wary off) and the developments can be financed," Riley added.

"We think the first asset to be sold will be the Ritz Carlton. This is a prime asset in a prime location and could be in demand but we think that this is likely to be from outside the UAE, rather than from within," he added.

Kalban had said earlier that of the firm's Dh6.5bn of debt, Dh2.8bn had been rescheduled for payment to 2011 from 2009, with the remainder being longer-maturing debt.

Last month, he told Emirates Business Kalban that the company had made a 15 per cent profit by selling two properties for Dh150m.

The company has assets of Dh14bn for sale and expects annual rental revenue of Dh500m from 2010 onwards.

Union Properties currently has a land bank of nine million square feet in prime areas of Dubai, including Dubai International Financial Centre and Meydaan.
Follow Emirates 24|7 on Google News.