Wasl plans to expand its reach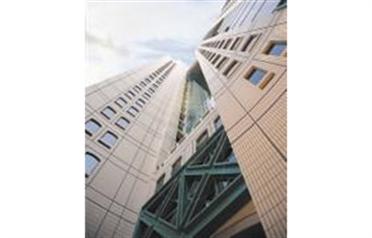 Wasl, the asset management subsidiary of Dubai Real Estate Corporation, yesterday said it was considering offering facilities management services to the owners of properties outside the company's portfolio.

"This is something that we have not yet decided but have been considering for a while," Wasl's spokesperson told Emirates Business. Currently, it manages properties that it has developed.

Wasl yesterday contracted three other facilities management operators – BK Gulf, Operon Middle East and Imdaad – to provide services for 778 villas and 32 mixed-use buildings across Dubai.

BK Gulf will manage 17 buildings and 225 villas in Bur Dubai, Operon Middle East will provide services for five buildings and 63 villas in Deira and Imdaad will run 10 buildings and 490 villas in Satwa and Hudaiba.

"These companies will offer a comprehensive range of services including cleaning, security, lifeguards, landscaping, mechanical, electrical and plumbing as well as other technical services," added the spokesperson.

Wasl is expected to add three mixed-use buildings and 41 villas to its existing portfolio by April.

The company includes all facilities management fees in the rent. But the spokesperson said the company was considering levying separate charges for these services at some of its new properties, though any decision would depend on market conditions. He said: "This is being discussed internally."

Wasl manages 5,000 industrial land plots and 20,000 leased commercial and residential units in Dubai.
Follow Emirates 24|7 on Google News.