Withdrawal of stimulus to affect pace of global property revival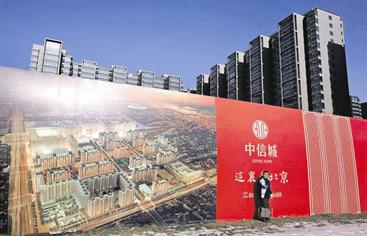 The pace of recovery in the global property markets will be affected by the timing of central banks withdrawal of financial interventions, says Jones Lang LaSalle.

In a report on the global market perspective sent to Emirates Business, the real estate consultancy said the "coming months will be a challenging mixture of upside surprises tempered by continuing caution in the market".

It further says that in majority of highly developed markets in 2010, there will be an imbalance in volumes of available capital to invest and the numbers of desirable assets on the market.

The search for yield will intensify against a backdrop of weak fundamentals and these shortages of stock will lead to limited opportunities to acquire institutional-grade assets.

According to the report, leasing activity in Asia-Pacific continued to gather pace in the fourth quarter of 2009, underpinned by increased domestic expansions and relocations.

Along with a slight pullback in new supply additions fourth-quarter rents in most office markets were still declining. Chennai and Tokyo posted the largest quarterly declines of about seven per cent. In contrast, Hong Kong and Shanghai markets recorded positive rebounds of up to five per cent from third quarter 2009. Other markets such as Sydney and Melbourne are likely to bottom out near current levels.

Although corporate occupier conditions have improved, take-up of office space is expected to lag the general pace of economic recovery. Except for those markets that face a large supply pipeline such as Singapore, Beijing and cities in India, regional office markets are likely to turn the corner by the end of 2010 and return to their normal growth trend from 2011 onwards.

Underpinned by the low interest rate environment and general abundance of liquidity, investment activity should continue to improve while yields may hold or compress in most markets. In Asia, ample liquidity in the market has sparked more transactional activity and led to rising capital values. In particular, buoyant investor sentiment prompted prices for Grade A property in Shanghai to jump 25 per cent from third quarter to fourth quarter with yields compressing sharply by nearly 140 basis points.

Domestic investors are still on the lookout for undervalued prime assets in anticipation of rental growth. On the other hand, Tokyo saw a further fall in capital values of 6.3 per cent quarter to quarter, albeit at a declining rate.

In Europe, preliminary data indicate that while leasing volumes in 2009 were down by 25 per cent compared with 2008, there has been a steady improvement in activity during the year.

Investment volumes grew for three consecutive quarters in Europe, reaching close to €70 billion in 2009, with almost €25 billion transacted in fourth quarter alone.

Investor confidence has improved significantly from the historic lows at the beginning of 2009.

Across Europe, the number of active investors continues to grow and funds have had more success with capital raising. There has also been some easing in the European debt market, particularly credit for new purchases of prime buildings. In the UK a lack of quality investment product has meant a significant amount of capital remains frustrated and prime investments are scarce. With such multiple bids for the best product, many markets are seeing a hardening of prime yields. Germany has also seen more limited yield compression in the final quarter of 2009 although, in contrast to the UK, the market continues to be dominated by domestic institutions.

Investment volumes across Europe are expected to increase by near 20 per cent in 2010, which will bring them back to 2002 levels, still well below the long term trend, JLL said.

In the United States, many corporations are accelerating their space rationalisation and consolidation activities. As a result, leasing activity increased during the second half of 2009. Interestingly, sublease space in aggregate declined for the first time in more than two years; however, vacancy will continue to rise and rents will fall throughout 2010.

United States property values are still declining on average under the weight of these fundamentals. Although national average cap rates are expected to reach their cyclical peak as early as first quarter 2010, capital values will continue to decline during the first half of the year before stabilising by third quarter at a total peak-to-trough average decline of near 50 per cent. The supply and demand dynamics in the top-tier, coastal office markets for prime assets appear to be working in favour of quicker stabilisation of cap rates and some limited compression. Values may actually bottom early in the year and potentially even experience a slight increase in these specific market segments.

Although sales activity in the US bottomed out in second quarter 2009, the recovery to date continues to be very muted and uneven. During the fourth quarter, preliminary data indicate that total volume increased by eight per cent over third quarter to reach just over $13 billion and bring the early estimate of full year 2009 overall volume to a mere $45 billion. This depressed level is 44 per cent lower than the low volume recorded in 2001, as well as just 11 per cent of the record office volume of 2007. The office sector experienced the sharpest decline in transaction volume for the second consecutive year, with a 74 per cent decline by value, the report added.
Keep up with the latest business news from the region with the Emirates Business 24|7 daily newsletter. To subscribe to the newsletter, please click here.
Follow Emirates 24|7 on Google News.