Better store equity will help retailers win loyal shoppers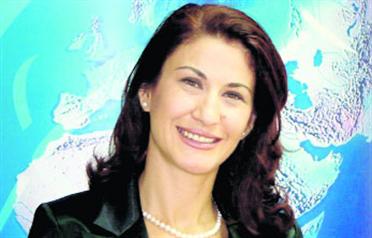 Consumers these days are spoilt for choice as many retail stores crop up and this in turn has generated continuous change and development in the field of retailing.
New store formats are increasing the choices available to shoppers, and changing the way they shop. International retailers are entering new markets every year – some with significant success, others yet to find the right formula for their format.
The same is true of the region as well where traditional souks have been replaced by retail majors from all over the world like Carrefour, Spinneys, Waitrose and the likes.
In some chains, the top 30-40 per cent of customers can account for up to 80 per cent of volume. The challenge is to tap into these high spenders' loyalty, which is really important these days as the global recession is making people hold on to their money. According to the Nielsen Company, in order to win the battle for loyal shoppers, retailers must market their banners and their brands – in addition to efficiently managing their processes.
The Nielsen Company has developed the Store Equity Index, the key measurement of shopper loyalty. This index has been developed based on Nielsen's proprietary measurement technique, Winning BrandsTM. Emirates Business spoke to the company to find out more about the index and how stores can build store equity in these trying times.
About the changing face of the retail market in the region, Sevil Ermin, Managing Director, the UAE, The Nielsen Company, said: "Traditionally, in GCC, the majority of consumers used to do their daily shopping in markets or souks. However, nowadays we are speaking of a different kind of activity: Shoppertainment – shopping and entertainment at the same time. Supermarket shopping has become a recreational activity for many families in the region, as many stores now include children's play areas, boutiques, music stores, hairdressers and food courts. 'On the go' life styles is also another factor impacting the shopping behaviour. Consumers are living increasingly fast, full but stretched lives. Hence they look for convenience, especially as more women enter the work force. They have less time for shopping, cooking and cleaning and they look for easy and quick to prepare [and use] products."
Another change in retailing that can be seen is the increase in choice in shopping. Across categories, there is an explosion in choice offerings. Consumers need to optimise their choice. Day by day, they are sharpening their purchasing/shopping skills to navigate through thousands of individual products, in no time.
Ermin said: "Price consciousness is also increasing in the region, and in the UAE, with the increasing pressure of inflation on disposable incomes, and lately due to the global recession impacting the GCC as well. Consumers look for more value. Hence both retailers and manufacturers need to concentrate on value proposition."
According to Nielsen, this is where store equity plays a major role. Store equity measures the response to everything a customer hears, sees and experiences during a store visit. It covers the tangible and the intangible, including range, price, promotion, advertising, service levels and ambience, among others.
Ermin said: "To win the battle for loyal shoppers, retailers must invest in marketing their banners and their brands – in addition to efficiently managing their processes. Turning a store into a respected and trusted brand with attractive and established values will be the key to winning the battle. Retailers who grow their store equity increase their chances to win the battle for loyal shoppers."
Store equity is calculated by doing multivariate analysis of four key questions asked to consumers – their favourite store; the store that they would recommend to someone else; willingness to pay a premium for products in that store and willingness to travel to get to that store.
In turn the factors that contribute positively or negatively on these four questions can be traced to what shoppers know about the store, in terms of familiarity (expressed as awareness and consideration) and other relevant associations and attributes.
Ermin said: "To build store equity, an index has to be looked at. The store equity index produces scores in the range of 0 to 10; the higher the index the stronger the store equity. '0' on this scale represents the lowest index, meaning a store has no loyal customers, no one would pay any more than the cheapest prices in the market for products in that store, and will not be willing to travel further than the closest store.
'10' would be the highest index, where everybody in the market is a loyal customer, would willingly pay a significant premium for products in that store and be willing to travel longer distances.  In competitive markets an index score of 3+ is very strong."
Store Equity Index
- Awareness
- Consideration
- Quality products
- Service levels / loyalty programme
- Large store format & wide selection
- Pricing & VFM
- Store accessibility
- Store loyalty
- Store location
- Price premium
How shoppers will choose a retailer
- Everything I need in one store
- Wide product selection, range and variety
- Better selection of high quality brands and products
- Good selection of fresh products
- Provides own brands as a good alternative to the main brands
- Always has what I want in stock
- Good quality prepared foods
- High quality fresh food
- Well-presented display of products
- A place where it is easy to quickly find what I need
- Spaciousness
- Attractive and interesting store deals and promotions
- Food and groceries are good value for money
- Low prices for most items
Follow Emirates 24|7 on Google News.
With the continuing trend towards retail concentration and the emergence of the marketing "savvy" consumer worldwide, there has never been so much competition in the retail market.