Cirque on the Palm by 2012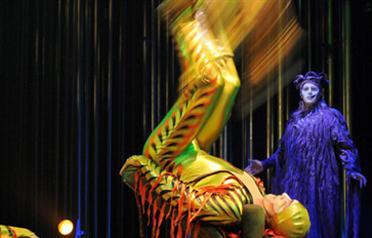 Nakheel's plans for a permanent Cirque du Soleil show on Dubai's Palm Jumeirah will go ahead despite the current global economic crisis, the group confirmed yesterday. Although initially set for the first quarter of 2010, the Montreal-based entertainment organisation is now scheduled to reside in Dubai in 2012.

Brett Judd, Head of Entertainment and Leisure, Nakheel, told Emirates Business: "As with any other company, [the financial crisis] has made us reassess our projects, but the show is going ahead."

Carmen Ruest, one of Cirque du Soleil's creative directors added: "The project is still on the table and we're working on the concept at the moment in our studios on Montreal.

"This is not the first crisis on the planet, and we have been in the industry for 25 years, so we're keen on diversifying our territories."

The news comes just as Cirque du Soleil's second show in the UAE, Alegría, opened on Thursday at the Ibn Battuta mall. Although Alegría was initially to be staged on the Palm, Nakheel decided to return to the location that hosted first show Quidam two years ago. "We wanted to continue on the huge success of Quidam in 2007 which was held on the same site," said a Nakheel spokesperson.

Nakheel first announced its exclusive multi-million dollar 15-year deal with Cirque du Soleil in May 2007. At the time, local media quoted Nakheel CEO Chris O'Donnell as saying, "Cirque du Soleil Dubai is expected to open by the first quarter 2010 with the premiere in December that year."

However, a year later, Nakheel hinted at the Arabian Travel Market 2008 that the resident show was due to "open on the island in Summer 2011".

Finally, in a statement released this month, Nakheel moved the date to 2012.

Meanwhile, it has been confirmed that Dubai-owned investment company Istithmar World still holds its stake in Cirque du Soleil. A Nakheel spokesman said: "Istithmar World and Nakheel acquired a 20 per cent stake in Cirque du Soleil in 2008. We look forward to welcoming the first ever permanent resident show to be staged outside of the USA and the Far East on to Palm Jumeirah in 2012."
Follow Emirates 24|7 on Google News.