Istithmar and Nakheel buy 20% Cirque du Soleil stake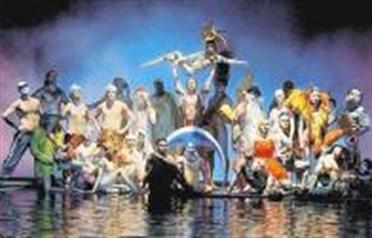 Istithmar World, the investment arm of Dubai World, and Nakheel, one of the world's largest and most innovative real estate developers, yesterday announced that both companies have together acquired a 20 per cent stake in Cirque du Soleil, the world's leading live entertainment company providing high-quality artistic entertainment.

Under the terms of the agreement, the remainder of the business will continue to be owned by Cirque du Soleil's Founder, Guy Laliberté, and his team. Quebec-based Cirque du Soleil has annual sales in excess of $700 million (Dh2.5 billion) and attracts nearly 10 million visitors a year, making it one of the world's largest entertainment businesses.

Nakheel and Cirque du Soleil announced a 15-year partnership in May 2007 to develop a permanent show on Palm Jumeirah. The two organisations will jointly design and build a 1,800-seat theatre that will be home to the first Cirque resident show to be staged outside of the United States and the Far East. Designs for the theatre are under way, as are plans for the custom-produced show. Palm Jumeirah will also host Cirque du Soleil's world famous touring show "Alegria" in spring 2009 as a prelude to the permanent show which is due to open on the island in summer 2011.

Outlining the strategic significance of the partnership, David Jackson, Chief Executive Officer, Istithmar World Capital, said: "Cirque du Soleil marks Istithmar World's first foray into the live entertainment space, which is a key to our media focus. As a longstanding market leader in the live entertainment segment, Cirque du Soleil represents the ideal platform for Istithmar World to fuse its strong investment network into a highly focused and dynamic institution, with tremendous scope for growth across markets."

"Besides being a global tourist hub, Dubai is home to one of the fastest growing entertainment and media markets in the world, presenting a huge opportunity for such world-class cultural and entertainment facilities to add to the emirate's rich tourism and leisure offerings. This partnership comes in line with Istithmar World's strategy of realising the true growth and expansion potential of portfolio companies, as it continues to diversify and strengthen its private equity initiatives."

"With this partnership, I can retain control of my business with the support and input of a partner that is recognised and highly respected throughout the world. "This partnership is a unique opportunity that puts forward the dream I have forged for Cirque du Soleil to continue at another level," Guy Laliberte, founder and principal shareholder of Cirque du Soleil, said.
Follow Emirates 24|7 on Google News.