Nike may slash up to 4% of jobs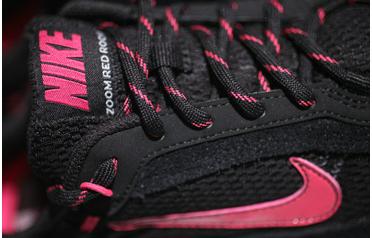 Up to 1,400 jobs out of about 35,000 globally could be cut and Nike said the goal of the comprehensive review was to run a leaner organization and reduce layers at the global giant.
Nike said it would not know the exact number of jobs that would be eliminated, nor the timing and location of the cuts, until it completes its review by the end of the current fiscal year, which ends May 31.
"In light of the current economic climate, it is more essential than ever to sharpen our focus on the consumer to maximize opportunities for product innovation and brand management in the marketplace," Nike President and Chief Executive Mark Parker said in a statement.
Nike surprised analysts in December by stressing cost-tightening during a conference call following third-quarter results.
Credit Suisse analyst Omar Saad later cited in a note "management's numerous signals ... that it is both willing and able to cut expenses, a big change from two quarters ago."
Shares of the Beaverton, Oregon-based company have declined 26 per cent since a year ago.
That's less than the 32 per cent decline seen in shares of its main German rival Adidas AG and the 63 per cent decline at smaller US shoe maker Skechers USA Inc.
Nike, which has not been shy about fueling prior growth through expensive marketing campaigns, announced in August 2006 a new business focus on six main athletic target areas.
Spokesman Derek Kent said the primary driver of the business review was the category strategy announced in 2006.
"It's the second chapter of what we announced two years ago," he said. "It's really the next stage to position us for future long-term profitable growth."
The business review will be global, affecting all of Nike's brands and all areas of its business, which logged $18.6 billion (Dh68.45 billion) in sales in fiscal 2008.
Although Nike has seen its major retail customers in the United States struggle, the company's diversified product – and brand cachet – has largely shielded it from the economic downturn.
In its most recent third quarter, the company posted a 9 per cent rise in net profit and a 6 per cent sales gain, with increases in all regions except the United States.
The brand's momentum in China, Nike's second-largest market, was fueled by the Olympics last summer, and emerging markets have also seen robust growth, counteracting softness in the company's mature markets.
Nike has said that its flexible supply chain allows it to consolidate material sourcing and production and drive cost savings with its vendors.
Shares of Nike closed at $45.05, down 5.7 per cent, on the New York Stock Exchange. 
Follow Emirates 24|7 on Google News.
Nike Inc, the world's largest athletic shoe and clothing maker, warned on Tuesday that up to 4 per cent of its workforce could be cut amid an ongoing business review aimed at bringing products more quickly to market while reducing expenses.