Soft drink firms toast green drive with glass bottles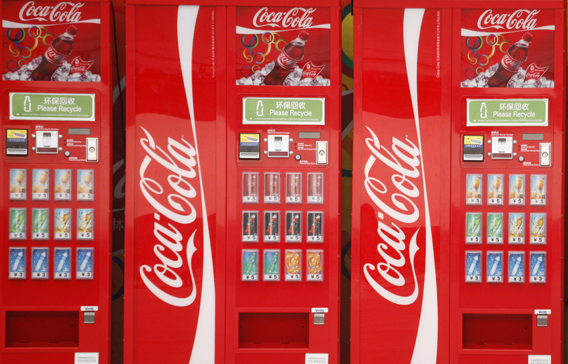 More and more food and beverages companies are giving up plastic and going back to traditional glass bottles because they are more environmental friendly, according to one company official.
Leading soft drink manufacturers such as Coca-Cola, Pepsi and other local manufacturers are increasing their order for glass bottles, said G Karthikeyan, Sales and Logistics Manager of Jebel Ali Container Glass Factory, a company that manufacturers bottles and jars specifically for the food and beverages industries. "The demand for glass bottles was very high seven to eight years ago, then there was a switch over to plastic and PET bottles. Now there is again an increased demand for glass bottles because some of the chemicals used in soft drinks react with the plastic," he said.
Karthikeyan's company, which has capacity to produce 400 million bottles per year, makes bottles for a number of multinational customers including Coca-Cola, Pepsi with major market
segments in Europe, Australia, Africa and the Middle East and the GCC-based food and beverages companies.
Soft drinks packed in glass bottles can last longer and taste better – ideal for market conditions such as a recession when movement of goods is slow, an industry source said.
One person in the packaging industry said PET bottles could create cancer-causing chemicals because of chemical reaction between the plastic and chemicals in the drink. "Health wise and hygiene wise, glass bottles are better," he said. The representative was speaking at the ongoing Gulfood 2010 in Dubai, the annual exhibition featuring the latest in the food industry. "That is one reason why companies are switching over to glass bottles, although they cost three to four times more than a PET bottle."
Coca-Cola, the largest soft drink manufacturer in the world, has been planning to introduce its ultra-thin classic contour glass bottles back to the Middle East market, after it received positive feedback from retailers and soft drink vendors in Dubai where the light-weight glass bottles were introduced a few months ago to test the market.
Soft drink companies first introduced PET bottles a couple of years ago when aluminium prices reached record levels. Coca-Cola officials in the UAE confirmed earlier they started supplying glass bottles but did not answer written questions sent by Emirates Business.
Beverage firms, which sell millions of bottles in the region, could make substantial cost savings by going back to glass, one industry insider said. A retail vendor in Sharjah said some customers prefer glass bottles.
"Some customers don't feel comfortable as they have to use the entire bottle one time."
Dubai Municipality, however, does not allow use of glass bottles in school campuses because of the potential hazard posed by broken glass bottles to children.
Keep up with the latest business news from the region with the Emirates Business 24|7 daily newsletter. To subscribe to the newsletter, please click here.
Follow Emirates 24|7 on Google News.