You've got that winning feeling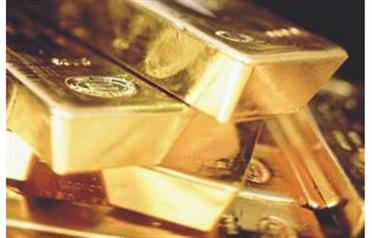 Forget the frenzy of discounts sweeping across this shiny emirate all month – for all those lazy grasshoppers who haven't been industriously saving their fils all year round, the Dubai Shopping Festival is possibly the city's best chance to get rich quick.

Prizes worth a staggering Dh100 million are being given away over the course of the month-long event and nationals of nearly 15 countries, including the UAE, India, the Netherlands and Lebanon have already benefitted. Over the years, hundreds of thousands of tourists and residents have had their lives changed by the DSF, say organisers – since its launch in 1996, a total of Dh1.2 billion in cash and kind has been given away.

Newcomers to the city might well be puzzled at the thousands of people of all ages and backgrounds manically filling in tiny tickets and dropping them into barrels at malls and gas stations around Dubai. But never is it so easy to – quite literally – change your life – as during the DSF, by winning cash, a car, or both.

"I want to win enough to make a down payment on a home of my own," Jordanian bank manager Alaa M, 35, tells us at the Mall of the Emirates, taking a break from filling out the stack of coupons he has collected in return for buying his groceries for the week.

And retailers are tapping into this fever of enthusiasm by pushing the envelope to offer all kinds of irresistible prizes as they see sales declining in the face of an economic downturn that dampened consumer spending in the last quarter of 2008. "We want to brighten people's lives, especially when the world is facing economic challenges," says Ali Al Taher, Chairman at realtor Re/Max Wataniya. The firm has teamed with the Emirates National Oil Company to give away a one-bedroom apartment estimated at Dh3m.

Although a depression in the property sector means nobody's giving away a private plane this year, as Damac notably did one festival, there are plenty of other big prizes, in keeping with the DSF's mandate to offer consumers as much added value as possible. "Raffle draws are an integral part of the core characteristics of DSF – shopping, winning, and entertainment," says Ibrahim Saleh, Coordinator General of the DSF Office.

These are usually draw-based rewards, where consumers buying a specific amount's worth of goods and services enter a raffle for a big-ticket giveaway. One of the biggest this year is Dh1m in cash and shopping vouchers from the Mall of the Emirates.

In many cases, winners can opt to accept the equivalent of their prize in cash. But shopping this DSF isn't necessarily simply about buying stuff you may not use. There are also options for the smart investor looking to convert cash into an investment, such as the Mashreq Millionaire draw, or the World Gold Council's promotion with jewellers Damas, which is giving away a total of 20 kilos of gold in smaller prizes over the course of the month.

"Gold lets you spend and save. Whether you buy high or low, you never lose out as it is the only asset class that stores its value, as compared to stocks, for example, where firms can go out of business," says Lama Al Saheb, WGC Head of Marketing and PR. "And of course, Dubai's image as a city of gold means residents and tourists both wait for the DSF to buy gold – because they know they can win something."

Perhaps a more straightforward route to riches would be to put down Dh200 for a ticket in the annual Lexus raffle. Each day – except Fridays – the draw gives away two cars worth Dh400,000 plus a cash component of 100,000 in a currency chosen through another draw.

One of this year's winners is Aryan Thoppu Jafer, an Indian living in Dubai, who split the cost of the ticket with friends. Their winnings – which will also be shared out – are worth Dh750,000 in total, because he had picked $100,000 as the cash prize. "When my friends asked me to pitch in to buy a ticket, I was a bit hesitant at first. But we've all been very lucky," trills the first-time entrant. Over the years, the Lexus draw has given away 977 cars of the luxury marque, says Abdulla Amiri, Operations and Logistics Manager of DSF Office and Head of the Raffle Committee.

So, despite the allure of this loot, what are a punter's chances of winning? Those concerned about draws being rigged should put those worries aside – all these raffles are conducted under the supervision of the Dubai Economic Department to eliminate that very possibility.

Because winners are always picked out of a barrel, the playing field is automatically levelled for everyone – so each ticket has the same chance of netting the big prize. You can enter most draws several times, so if you increase your investment, your likelihood of winning, when taken collectively, also goes up!

The Lexus draw seems your best bet to get rich quick – with a maximum of 5,000 tickets sold each day, your chances are one in 5,000. Compare that to the Nissan draw, where some 80,000 coupons are given away every day.

Studies tracking winners' behaviour finds that those who entered several different draws and put in as many entries as they could were more likely to win big. And the shorter a raffle remains open, the fewer people are likely to enter – so make your choices carefully.

Dh4m

The prize: Dh4m in savings certificates, encashable after 30 days

Where: Mashreqbank branches around the UAE or www.mashreq.ae

Investment: Dh1,000 in Mashreq Millionaire certificates, purchasable in cash, credit or debit cards

Probability: Since each buyer of Mashreq Millionaire certificates goes into the draw, the more certificates you buy, the higher your chances. However, the number of entrants in each draw was unavailable

1 BR Condo
The prize: A furnished one-bedroom apartment valued at Dh3m at Celestica in Jumeirah Village South from realtors Re/Max Wataniya and Syndicate

Where: Enoc and Eppco stations

Investment: One Dh25 purchase of non-fuel products and services gives you a Dream Life ticket that goes into the draw for the apartment. Tickets are also available in etisalat and du phone packs

Also-rans: Each week, one winner gets Dh50,000 in cash from the Royal Bank of Scotland, Dh17,000 in leisure packages from Dreamdays, free fuel, carwash, oil change, Salik tags and parking cards

Probability: Difficult to estimate since numbers were not available to media Last year, 400,000 special phone packs were sold during the DSF. Sources say the same number of coupons are given away outside the packs – so all told, your odds are probably one in a million. Only one winner will be chosen over the month

Gold

The prize: One kilo of gold each week

Where: Participating Damas stores

Investment: Against every purchase of Dh500 at Damas outlets, customers are entitled to one raffle coupon

Also-rans: Five prizes of 100gm are given away each day

Probability: Decent – one in about 3,000 for the 100gm prize, given that the jeweller has reportedly sold 850 kilos of gold in the first two weeks of the DSF and that 60 winners have been announced

Dh1m

The prize: Dh200,000 in shopping vouchers and Dh800,000 in cash

Where: Mall of the Emirates

Investment: Dh350 in purchases at any of the mall's 466 retailers per ticket

Probability: If you only enter once, very, very steep – one in about three million, which is the number of visitors the shopping centre expects over the course of the month, since only one entrant wins

Cars+Cash

The prize: Two luxury Lexus models, the RX 350 SUV and the ES 350, plus a cash component of 100,000 in a currency picked through another draw. One prize every day except Fridays

Where: Coupons are available at select gas stations and shopping malls, as well as at the Gold Souk, the Night Souk and Al Fahidi and Baniyas Streets. The draw takes place at the Al Seef Road raffles stage

Investment: Dh200 per ticket

Probability: Very good, given that only 5,000 of these tickets are sold per draw

Cars

The prize: A brand-new Nissan SUV every day, plus individual 12 cars on February 15, the last day of the DSF. A total of 43 cars are being given away

Where: Tickets at select Enoc and Eppco stations, and with purchases at select retailers

Investment: From Dh200 upwards against purchases, except at gas stations, where the minimum spend is Dh25

Probability: Steep. Some 80,000 tickets are given away every day

And More...

Spend and win, say city malls and retailers. We round up the best of the rest.

- Ibn Battuta Mall: Seven winners take home Dh10,000 in cash each week

- Visa card: Anyone using a Visa or Visa Electron card goes into a draw to win an all-expenses trip to the 2010 FIFA World Cup. Four other winners will see an unspecified monetary reward credited to their account

- Wafi: A draw for prizes worth Dh500,000 against purchases, plus Dh5,000 for the shopper who finds the mystery door at Khan Murjan every day

- Lamcy Plaza: A draw for four Peugeots and five pre-loaded Barclay cards worth Dh10,000 on purchases of Dh150

- Hamarain Centre: Spend Dh200 to enter a raffle for 10 diamond watches

- BurJuman: A draw for one BMW X635i and diamond jewellery against purchases

- Reef Mall: One brand new Chevrolet Tahoe on purchases of Dh100

- Jumbo: A draw for Dh200,000 on purchases of Sony Ericsson mobiles. Plus daily draws for gold or air tickets on spend of Dh300

- Toshiba: Winter Millionaire prize of Dh1m in vouchers against purchases

- ARY: 25 shoppers win Dh2,000 in vouchers every day


The model life: a business empire from a raffle win

Vishal Kewalramani (right) is proof that studies about lottery winners who fritter away their winnings aren't always true.

The 29-year-old Indian businessman is in the process of building a multinational entertainment conglomerate off the back of a DSF win a few years ago. His Valkin Group comprises four companies in the UAE and the UK and has an annual turnover of around Dh35 million.

"And I owe it all to the Nissan Patrol I won in 2003," he tells Emirates Business. As a young man, he says, the lure of the glamour business was irresistible, and he wanted to set up a modelling agency.

"But I was 23, nobody would lend me the money," he says, explaining how he petitioned friends, family and financial institutions. So he bought telephone top-up cards at gas stations every day, investing a total of about Dh30,000.

"The way I saw it, if I played the game I had nothing to lose except a few months' salary – I was broke anyway, but I had everything to gain!" He would fill in anywhere between five and 10 coupons everyday, and on the 27th day, he finally hit the jackpot.

"I didn't want the car, because I wouldn't be able to pay for the gas to drive it! So I sold it for Dh130,000. I paid off my debts and invested the rest – about Dh70,000 – into starting my first company, Scorpion Productions."
Follow Emirates 24|7 on Google News.