ADX assigns Microsoft to upgrade key IT security and data systems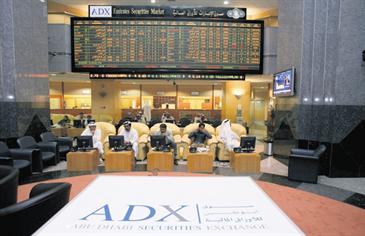 The Abu Dhabi Securities Exchange (ADX), one of the largest stock markets in the Middle East, said yesterday it has enlisted Microsoft Corporation's experience to upgrade its information security within an overall development strategy.

The exchange said it had launched what it called an awareness initiative for its staff and authorised stock brokers about IT security at work. It said the initiative focuses on how to safeguard confidential and sensitive information, adding that the programme covers all staff and brokers.

ADX officials told Emirates Business that the initiative is an ongoing programme that has so far included three sessions.

"While IT security is a vital component of any business, financial institutions, especially stock exchanges, are particularly at risk due to the amount of sensitive personal and corporate financial information involved," said Ghanem Dhaheri, Head of IT at ADX. "Upgrading our IT security systems and improving awareness of the dangers is an ongoing and vital process for ADX because technology and ways to exploit it advance on a daily basis. We also see it as a priority for all our staff to be aware of the risks, not just our trained IT staff."

Naim Yazbeck, Public Sector Director, Microsoft Gulf, said protecting information has become more important than ever as more business and personal data move online and data breaches continue to rise.

"In a global economy that relies on the massive flow and exchange of information, protecting privacy is a critical element of how we serve our customers," he said. "Microsoft's innovative development processes and technologies have resulted in more secure and privacy-enhancing products and services for organisations such as the ADX to help them take proactive measures in protecting their infrastructure and data."

ADX has been locked in a drive to develop share dealing and become on par with global exchanges. The market has plans to introduce exchange trade funds in the first half and derivatives before the end of this year.

At the end of February, the market capitalisation of ADX's nearly 60 companies stood at about Dh230 billion.
Follow Emirates 24|7 on Google News.