AMD banks on Mubadala ties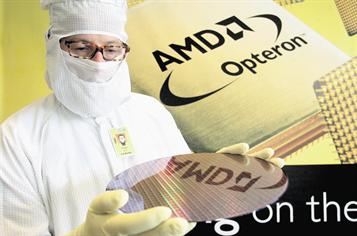 Abu Dhabi-based Mubadala's investment in Advanced Micro Devices (AMD) will help the chip maker to leverage on government clients and solutions, according to a top AMD official.

American regulators recently approved the transaction between AMD and Abu Dhabi's Mubadala Development. Last October, Mubadala announced it would more than double its stake in AMD to almost 20 per cent and acquire the company's manufacturing operations, which will be spun off into a new business tentatively named The Foundry Company.

"AMD has been strong in the government segment and the partnership with Mubadala will enable us work closely with government customers. In the Mena region, government business has been key for AMD and one of my main focus areas," said Gaith Kadir, the newly-appointed Managing Director for Mena .

AMD has also developed benchmark procurement guidelines for government PC buyers. "These guidelines is to assist public sector decision-makers during the selection of computer hardware for their organisations and remain compliant with applicable procurement laws and regulations. The guidelines include balanced, step-by-step guidance to assist public officials from the start to the completion of the procurement process, and contain links to useful resources and industry-standard benchmarks."

As part of its expansion plans, AMD is looking at expanding its business across the Mena region. It presently has offices in Dubai and Cairo.

"This expansion will happen by closely working with our alliance partners like HP, IBM and others and also simultaneously work with our business partners. With the global crisis this region is not an exception therefore will have to work closely with partners."

Kadir was the first employee of AMD four years back and left a year ago, since then the chip manufacturer has had a lot of changes in its top management which also affected its reputation in the market.

"Yes, top management changes have left a lot of confusion in the market but now that I am hired the market situation should change. When I joined AMD in the beginning competition was already operating for number of years and therefore there was a lot of work to be done on branding but now there is market acceptance for AMD and it is in the growth mode."
Follow Emirates 24|7 on Google News.