AMD's foundry arm starts up, takes on TSMC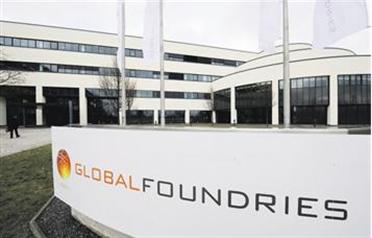 Globalfoundries, the $4.3 billion (Dh15.82bn) semiconductor manufacturer spun off from Advanced Micro Devices, opened for business this week and is already in talks with potential clients including British designer ARM, Chief Executive Doug Grose said.

AMD, a distant rival to Intel in microprocessors, becomes a "fab-lite" chip company, focused on design rather than production.

Its new foundry company will now compete with long established players, including market leader TSMC which said this week it would develop and make Intel's lower-end chips for new device markets.

AMD's joint venture with Advanced Technology Investment Co – an Abu Dhabi state-owned venture capital firm – will have capacity for 85,000 wafer starts a month by 2013 through two plants in Germany and New York, Grose said.

The new foundry company will start with 2,800 employees worldwide. AMD's current plant in Dresden, Germany will become a Globalfoundries factory, kicking off with a capacity for about 25,000 wafers a month, Grose said.

AMD will be the new venture's first client. But Grose said his company is already in discussions with other companies, including ARM, which designs smaller chips used in devices such as mobile phones and cameras.

"We are in very initial discussions with ARM on how to work together, such that ARM could use Globalfoundries' technology in their future," Grose said.

He declined to name other companies but said: "If you look at the biggest fabless companies in the world you will get a sense of who those companies are."

The fledgling firm is intent on expanding, despite globally crumbling spending on electronics and the technology industry going through one of its worst-ever downturns.

This summer, Globalfoundries plans to break ground on a $4.2bn manufacturing facility that will allow it to produce cutting-edge 32-nanometer chips in Saratoga, New York. Production should begin in 2012, and the site should have capacity for 35,000 wafer starts a month by 2013, Grose said.

That factory will generate some 1,400 jobs, Grose said.

"We're actually insourcing advanced manufacturing jobs into the US," he said.

ATIC invested $2.1bn for a 65.8 per cent stake of the venture. Of that, $700 million went directly to AMD, which will hold the remaining stake.
Follow Emirates 24|7 on Google News.