ASML optimistic as orders beat expectations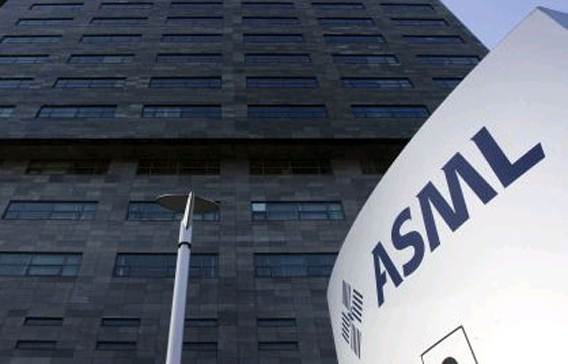 Dutch chip equipment maker ASML added to hopes for an acceleration in the tech sector's recovery with first-quarter orders that beat even the most optimistic expectations.
ASML's results echoed positive signals from Intel, the world's largest chip maker and one of ASML's biggest clients, which said yesterday it was seeing increase spending by corporations.
ASML, the world's largest maker of semiconductor lithography machines, which map out electronic circuits on silicon wafers, said yesterday it had booked 50 orders, valued at one billion euros ($1.36 billion). That beat all of the analyst estimates in a Reuters poll, which ranged from 40 to 48 systems.
"We are looking at a structural undercapacity in the industry and we are just at the beginning of the recovery. We think this has legs," said Chief Financial Officer Peter Wennink in a video posted on ASML's website.
He also said ASML may beat peak sales of €3.8bn, which was reached in 2007.
SNS Securities analyst Victor Bareno said hinting at an outlook for the full year was a sign of confidence about the future and increased visibility. ASML booked €1bn worth of systems in the first quarter and expects a similar level of bookings in the second quarter. Analysts view ASML's order book developments as a barometer for expectations of the big chipmakers.
"I think we are looking at a recovery which is more prolonged, which is more sustainable and is driven by the fact of the underinvestments of our customers over the last two to three years and actually need this new capacity addition," said Wennink.
ASML, which competes with Japan's Nikon and Canon said it expected a second-quarter gross margin of about 42 per cent.
Last week Taiwan Semiconductor Manufacturing, the world's largest contract chip maker and one of ASML's clients, beat analysts' sales forecasts for the first quarter.
Follow Emirates 24|7 on Google News.