Avaya plans complete channel focus and cut in internal units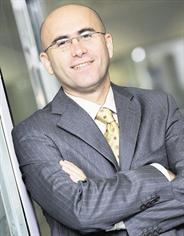 Enterprise communications systems company Avaya plans to conduct its business completely through channel partners this year and slash its internal business units from 27 to three.

The company did not have a unified business channel network and realised last year that multiple channel layers is not the way to go forward.

"A lot of direct business was generated because of the global accounts present in the region, which created conflict within the channel and services. Channel programmes were never clear and therefore we now have planned to set rules of business," said Nidal Abou-Ltaif, Vice-President Middle East, North Africa and Turkey.

Avaya has conduced research on an international level within the organisation to understand the contribution from direct and channel business. It was decided to appoint people dedicated to developing business partners, put channel programmes together and help these partners to make decisions.

"We also found that channel partners are not ready as they are not certified, trained, have not invested and we as a vendor have not guided them. Now we have put a programme together, part of it is completed and some of it is in the process," said Abou-Ltaif. "Through constant interaction we found that products also had to be simplified. Therefore we moved from 27 to three business units on a global level. Contact centre, unified communication and SMB units are the three areas of focus. By defining these units products will be developed accordingly, which becomes easy to configure, sell, distribute, stock and faster to market."

In the region, Avaya is 90 per cent channel centric and the rest is from direct business. Instead of investing in an extended sales force, the company will be growing further through its business channel network.

"We are piloting a partner relationship management programme along with our sales force thereby unifying the way we work together. Investments will also be done together giving them protection and not creating any competition among partners," said Abou-Ltaif.

Avaya has received a lot of direct business through its acquisitions over the years and targets 2010 to be 80 per cent channel centric globally. In Turkey, northern Gulf, North Africa and Egypt the vendor is already conducting business completely through business partners. In Saudi Arabia and the UAE, Avaya has to still become 100 per cent channel focused.

"This is because business is strategic and solutions are complex. By 2010 we hope to work more closely with partners. It may not be 100 per cent, as it is difficult to be completely channel centric," said Abou-Ltaif.

Avaya is also looking at talking to customers and partners of competitor Nortel, which filed for bankruptancy protection recently.
Follow Emirates 24|7 on Google News.