Banks need IT innovation for growth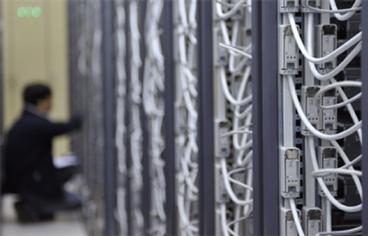 Half of the banking sector worldwide will still lack a formal IT budget and innovation programme by 2013 restricting future growth potential.

"Pressure from governments, regulators and consumers is making some banks risk-averse and creating a culture of introversion and inflexibility," said Richard De Lotto, Principal Research Analyst at Gartner. "The predominant view of IT is that it is only useful for cutting costs, so tactical thinking about automation and rationalisation overwhelms longer-term decision and strategic plans and goals."

Non-banking competitors – such as retailers, online companies and telecommunications companies – are making inroads into the banking industry, leading the way with customer-oriented service improvements that customers will seek as the economies of access improve.

Meanwhile, bank fees will rise to help offset customer attrition. Gartner recommends that banking and investment services focus on innovation initiatives and service improvements, as opposed to pure product development and ensure that personalisation is a critical component of innovation initiatives.

In the banking segment, peer to peer (P2P) lending will gain focus as consumers who lose their jobs cannot get loans to cover periods of unemployment; businesses that encounter trouble due to low demand cannot get credit lines to see them through to recovery.

Furthermore, banks are more interested in recapitalising than in lending. Growth in P2P lending is expected to increase by 66 per cent and will be driven by investors seeking higher returns and borrowers shunning (or being shunned by) banks.

Gartner recommends financial services providers investigate how to partner and collaborate in adding P2P to their existing offerings rather than building their own P2P lending networks. P2P lending is expected to touch $5 billion (Dh18.35bn).

Traditional branches will be shut down by 2013 as retail banks are shifting to non-local, franchised, multi-tenanted and virtual branches. As banks want to improve efficiency and cost-to-income ratios will be constrained by the high fixed costs locked into large retail branch networks.

By 2013, 75 per cent of retail banks in North America and Western Europe would have shut down 10 per cent or more of their traditional branches. Banks will consider splitting high- and low-value services by keeping their own branches for high-value service but using multi-tenanted services for low-value services. For example, small businesses wishing to deposit cash at the end of the day can do so at a general cash deposit facility that serves multiple banks.

Product innovations are another area of concern as banks face unprecedented competition from industry outsiders with innovative products and services that are able to capture and expand from market niches long-thought unprofitable. The long-term winners will be those able to innovate faster, better and cheaper than their competitors. Creating a systematic methodology for tracking disruptive technologies when they appear, market trends and discontinuities is essential to meet competitive challenges.

In addition, few product innovations last more than six months because they can be swiftly mimicked. Therefore, technology – rather than products and services – will remain the leading enabler of sustainable competitive advantage, says Gartner.

Re-architecture on a global basis will be required as most banks that are undertaking payment, lending and treasury management services hubs (initiatives combining related standalone services on a single platform) are doing so in an isolated fashion without using common organisational services.

Meanwhile, both vendor offerings and reference models to guide more holistic hub initiatives are immature. Gartner predicts that in the next five to 10 years significant progress will have been made on industry reference models, messaging and process standards, and service-oriented architecture governance, enabling more-holistic approaches to services hub designs along the lines of "virtual hubs" that leverage common services.

According to the research firm, 90 per cent of bank services hub initiatives that are planned or underway will need to be re-architected on a global basis.

"Banking and investment services providers need to make a critical shift to a more outward-facing set of objectives for IT that are risk-aware but still innovative and bold," concluded De Lotto.

"These institutions must now look beyond the fire-fighting of the current crisis towards planning for the eventual recovery and the new world that comes with it. If they don't, they will become uncompetitive and fall behind more-forward-thinking rivals."
Keep up with the latest business news from the region with the Emirates Business 24|7 daily newsletter. To subscribe to the newsletter, please click here.
Follow Emirates 24|7 on Google News.