Banks turn to virtual world to tap retail market for their products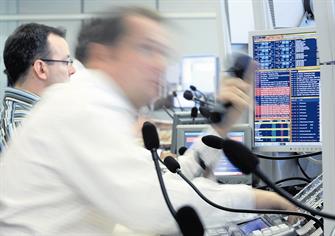 The collapse of the financial industry is an opportunity for banks to tap retailing in the virtual world bringing in more transparency in transactions, said an industry expert.

"The role of technology is to create new relevance to customers as banking products become commoditised and proliferated. This means shelf life of banking products are diminishing. Therefore the next wave of consumer financial services is 'Connected Commerce'," said James Greene, Vice-President of the Global Financial Services Practice for Cisco Internet Business Solutions Group (IBSG).

"According to our research, customers are expecting banks to be influenced by the physical and virtual world in retailing like Amazon and enable interaction like they do in social networks and blogs. This is mainly because they want transparency in transactions," he said.

In an address given at the Dubai School of Government yesterday, Greene suggested that there was a 'silver lining' to the current economic downturn, with organisations now having the opportunity to redefine their operations to take advantage of the new generation of communications platforms – networks that are capable of transporting multi-media and multi-service traffic at high speed. There are fundamental market changes occurring at present; changes Greene dubs "connected commerce;" a paradigm shift that requires a new way for financial services companies to interact with consumers.

Greene revealed that Cisco's view was that e-financial services would continue to increase in popularity with consumers; meaning that robust platforms were a necessity to facilitate and support traffic. He drew on research conducted by the Cisco Internet Business Solutions Group (IBSG), which revealed that customers' expectations of banks will be influenced by their experience of non-banking institutions that have already embraced the new technology.

"Retail institutions are ahead of the curve in terms of new communications technology delivery and consumers will use their experiences with these organisations as a benchmark for quality of service," he said. "Financial institutions need to ensure they can match this quality to attract and retain customers as the global economy starts to pick up again," he said.
Follow Emirates 24|7 on Google News.