BPM to expand beyond traditional boundaries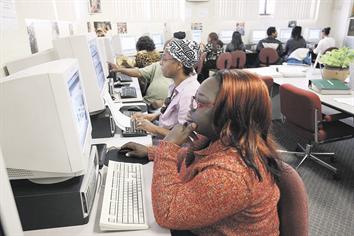 The multi-billion dollar business process management (BPM) sector could expand beyond traditional boundaries as advanced software aid mobile applications to deliver technology practically anywhere, according to IT industry tracker Gartner.

In a statement released yesterday, Gartner stated that BPM technologies will become more agile providing that much leverage for non-traditional regions to capitalise from. Newer technologies will make BPM suites easier to use and more relevant for the end user, the report said.

Gartner recommended that end users look for new vendors to fill in the holes in their BPMs that will, between this year and 2014, develop into systems that can self-adjust based on user preferences, consumer demand and predictive capabilities.

The statement said companies will be forced to adopt more dynamic BPM technologies as they attempt to reduce the amount of time it takes to update and upgrade BPMs according to market demand.

This will enable companies to respond quicker and more efficiently to changes in very volatile market places, but must be accompanied by changes in not just the processes that are implemented, but also changes to the software that govern those processes.

Change, however, on both levels will be coordinated. If not, the report says, chaos across the whole organisation will follow.

As businesses want their processes to be much more adaptable to changing market conditions, the report found that technology and infrastructure has to change to support this.

The result is that in the coming four years companies are likely to focus more on the software that they have already and on placing individual components into a composition, rather than on writing new code or in developing new software. This will provide a realistic alternative to the usual implementation choice of "build or buy" and will threaten the relevance of packaged applications providers.

Well thought-out composition design will become more important than composition deployment as a factor in successful process-based SOA compositions and organisation-specific compositions will become more frequent.

The result, Gartner points out, is that companies will have to think about projects in new ways placing a greater focus on collaboration between business and technical roles.
Keep up with the latest business news from the region with the Emirates Business 24|7 daily newsletter. To subscribe to the newsletter, please click here.
Follow Emirates 24|7 on Google News.