Bundled services to clip UAE call charges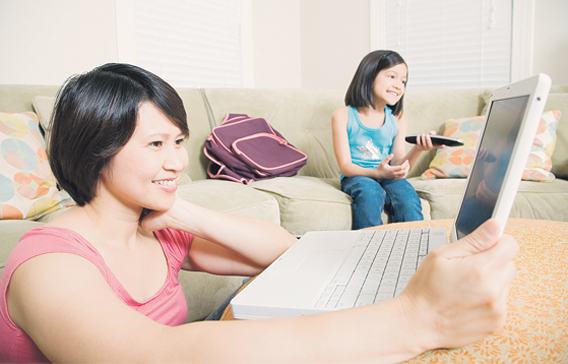 The charging mechanism for local calls on fixed lines will change as UAE-based telecom operators offer more bundled or converged services based on voice, TV and the internet, says the head of the industry's regulator.
"With concepts such as etisalat's eLife, the bundling of services has gained momentum," Mohammed Nasser Al Ghanim, Director-General of Telecommunications Regulatory Authority (TRA), told Emirates Business. "This will also change the charging mechanism in terms of the bundling of services based on TV, voice and the internet. Prices for consumers will follow a downward trend once there is competition and more packages."
Al Ghanim expects to see mobile broadband prices fall as competition heats up among operators and they compete over quality of service. "When competition is created, there is an opportunity for consumers and the pipe for connectivity is already there. This will push content that is fairly consumer-centric. Again it depends on the type of content and speed of delivery to the customer," he said.
The convergence of technologies by UAE telecom operators has already started.
"We are in the heart of convergence because content is being pushed by broadcasters, content experts and advertisers," said Al Ghanim. "The consumer is becoming a content generator through the likes of YouTube and Facebook and providers are creating other platforms for these."
Zoran Vasiljev, a partner at management consultancy Value Partners Dubai, agreed that convergence is already under way, but said operators have to set themselves apart by creating solutions with business intelligence. "This has to be done by collecting information from consumers and following the correct market strategy."
While converged services are expected to lead to more competitive prices, telecom analysts at Informa Telecoms and Media believe new technology spectrums such as long-term evolution (LTE) will also push down charges. Senior analyst Matthew Reed said: "LTE will replace a whole range of wireless networks, which will ultimately be cheaper, benefiting the consumer."
At present, the UAE networks are based on the 3G and HSPA+ standards, which are available to broadband users. LTE is intended to be the next generation of technology.
Informa says the broadband network architecture FTTx – fibre to the x – will be limited mainly to the GCC countries, driven by the UAE and Saudi Arabia, which are forecast to account for 72 per cent of all Mena FTTx subscribers in 2014. By 2014, FTTH/B – fibre to the home or building – subscriptions are expected to represent only about seven per cent of all fixed-broadband subscriptions across the entire Mena region, up from three per cent in 2009.
FTTx is forecast to account for 30 per cent of the fixed-broadband market in Bahrain, Oman and Qatar and 90 per cent in the UAE. FTTx growth is being spurred by bandwidth requirements for media from managed networks and online content, but the highest demand will come from greenfield projects, especially in, but not limited to, the GCC. Fibre activity in North Africa remains limited, and despite announcements in Tunisia, Morocco and Algeria, trials and projects have been slow to translate into actual launches. Egypt has the most significant fibre projects.
Keep up with the latest business news from the region with the Emirates Business 24|7 daily newsletter. To subscribe to the newsletter, please click here.
Follow Emirates 24|7 on Google News.