Data theft topped $1trn in 2008: study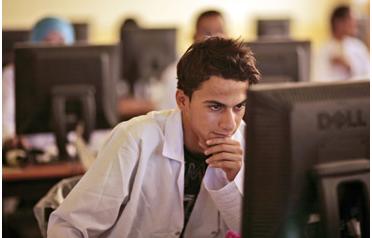 California computer security firm McAfee presented the findings on Thursday at the World Economic Forum in Davos, Switzerland, with a warning that the world's dismal financial straits are exacerbating data theft woes.
"Based on the survey findings McAfee conservatively estimates that the global damage from data loss to top $1 trillion," said McAfee chief executive Dave DeWalt.
"This report is a wake-up call because the current economic crisis is poised to create a global meltdown in vital information."
Insights for the first-ever worldwide study "on the security of information economies" were gathered from more than 800 chief information officers in Japan, China, India, Brazil, Britain, Dubai, Germany and the United States.
The companies surveyed estimated they lost a combined $4.6 billion worth of intellectual property last year, and spent approximately $600 million repairing damage from data breaches.
"Companies are grossly underestimating the loss, and value, of their intellectual property," said Eugene Spafford, a US university computer science professor who is executive director of The Center for Education and Research in Information Assurance and Security (CERIAS).
"Just like gold, diamonds or crude oil, intellectual property is a form of currency that is traded internationally, and can have serious economic impact if it is stolen."
Pressure on firms to cut costs is resulting in weakened computer security measures, making them more tempting targets for information thieves, according to CERIAS, which analysed responses in the study.
Thirty-nine per cent of the CIOs in the study said they believe vital company information is more vulnerable because of current economic conditions.
There has been an increase in "cyber mafia gangs" breaking into corporate databases, according to the study.
"Cybercriminals are increasingly targeting executives using sophisticated phishing techniques," the study states.
"Phishing" refers to deceptive emails or other online ruses that trick people into revealing passwords, account numbers, or other sensitive information.
Such attacks customised to harpoon specific powerful executives are often referred to as "whaling."
The dour economy also raises the chances of companies being looted by employees out to supplement shrinking paychecks or improve job prospects with future employers.
"An increasing number of financially challenged employees are using their corporate data access to steal vital information," the study contends.
"As the global recession continues and legitimate work disappears, desperate job seekers or 'cyber moles' are stealing valuable corporate data to make themselves more valuable in the job market."
The study also pinpointed China, Pakistan, and Russia as data theft "trouble zones" because of legal, cultural or economic factors.
Follow Emirates 24|7 on Google News.
Workers turned "cyber moles" and crime syndicates armed with malicious software are looting digital data from businesses as losses reportedly topped $1 trillion (Dh3.68 trillion) in 2008.