Dell in talks over cloud computing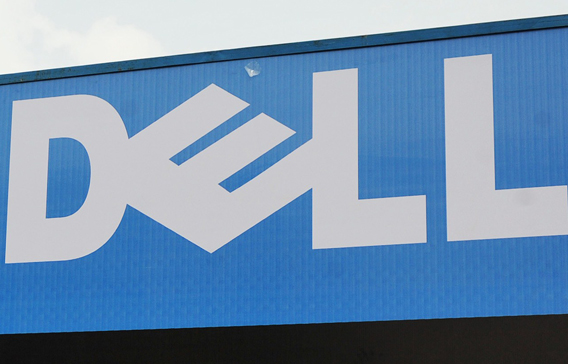 Dell has opened talks with customers in Saudi Arabia about offering private cloud computing services for the first time in the Middle East by the end of 2010.
The move is part of the company's global virtual era strategy. Dell has allocated $200 million (Dh734.5m) towards creating its own intellectual property (IP) by creating modular solutions for customers.
"Dell envisages a virtual era as more devices are connected globally, something that has gained relevance," said Anthony Dina, Director, Solutions Outbound Markets, Dell.
"With our entry into the smartphone segment, connectivity is in the limelight. From the mainframe to the internet, connectivity and ecommerce are the subjects most talked about.
"All the applications and commerce engines in the background of infrastructure have to be connected. In the virtual era companies need to manage their infrastructure and solve their infrastructure problems." At the corporate level, Dell plans to invest $200m for its own internal purposes, mainly in R&D and sales activities.
Another $200m will be used to deliver these solutions to customers along with partners.
Private cloud computing services is part of Dell's virtual strategy.
"The company last year made significant investments in acquiring emerging software companies who are catalyst partners," said Dina.
"They are agents of change as they are geared to web applications and we are offering that with our new servers created for the cloud market. These solutions will be offered as a private cloud service," he said.
In the region, the company is in talks with customers in Saudi Arabia about offering such services.
John Coulston, Head of Marketing at Dell Middle East, said: "Early conversations are happening and we will be able to offer these services along with channel partners. Dell will be able to execute these solutions in six months. We are also open to working with partners such as telecom companies."
Dell does not plan to invest in data centres but will instead work along with system integrators.
Dina said: "In certain markets, such as the US, we have built data centres, but that was a market requirement. In the Middle East we work only through partners therefore we do not make such investments."
The company has seen a shift in the attitude of customers as more are now open to investing in new infrastructure.
"On a global level customers are getting ready for growth along. In the Middle East there is a lot of opportunity in the short term, especially in legacy systems in the public sector. Systems are standards-based, which makes it easier to plug in different solutions." Dell is in active talks in Saudi Arabia, Abu Dhabi and Jordan about IT infrastructure investment in the public sector and healthcare industry.
Research firm Gartner believes virtualisation will account for 90 per cent of SME IT infrastructure by 2014.
Presently, across all sectors, less than 20 per cent of companies globally adopt virtualisation solutions.
In the Middle East, Dell expects at least 10 to 15 per cent of organisations to have virtualised environments by 2014. It is expected that the use of virtualisation solutions will see a big increase in the next few years.
Follow Emirates 24|7 on Google News.