Dell replaces two top executives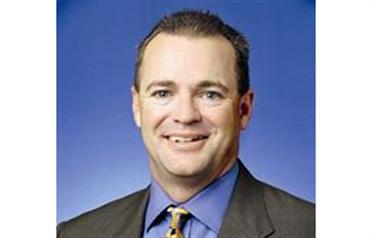 Two top Dell executives, recruited to help turn around the number two PC maker, are leaving as part of the second major staff shake-up in the two years since founder Michael Dell returned as Chief Executive.

The company, once the top PC maker, has slashed jobs and struggled to regain market share it lost to Hewlett-Packard and its stock has dived more than 60 per cent this year.

The revamp calls for all sales to businesses to be managed centrally, rather than from three regional headquarters.

The company's president of global operations, Mike Cannon, will be succeeded by the 21-year company veteran Jeff Clarke. Chief marketing officer Mike Jarvis will also be stepping down and taking a consultant role. He will be succeeded by former Europe, Middle East and Africa marketing Vice-President Erin Nelson.

The two executives are departing less than two years after Michael Dell wooed them with sign-on bonuses of $2 million (Dh7.3m) for Cannon and $250,000 for Jarvis.

"It's a big shake-up," said Tim Ghriskey, chief investment officer for Solaris Asset Management. "Will it succeed over the long term? Who knows? But I think a shake-up is positive."

Dell's larger rival HP has cut costs and boosted market share since it named Marc Hurd chief executive in September 2006. Michael Dell returned as CEO of his company four months later, shortly after HP wrested the top spot in the global PC market.

Dell has cut more than 8,000 jobs this year, and asked employees to take up to five days of unpaid vacation to further lower costs.

Analyst Shannon Cross of Cross Research expects Dell to announce another round of layoffs next year as it struggles to bring costs in line with falling sales. "My guess is they will find some cost savings… they will shrink their organisation to match lower demand," Cross said.
Follow Emirates 24|7 on Google News.