Demand rising for software to monitor firms' liabilities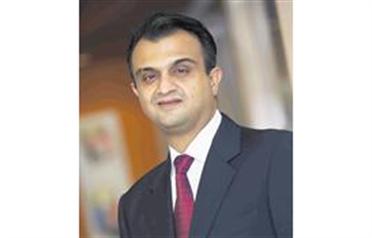 As maintaining liquidity within organisations gains relevance, software companies and service providers are focusing on providing solutions to maintain and monitor long-term liabilities and capital adequacy.

A "liquidity management system" is typically targeted at financial institutions offering long-time loans and sukuks. Kalpesh Desai, CEO, software solutions company, Agile Financial Technologies, said: "These loans need to get monitored on a day-to-day basis as there is cash coming in from the rest of the business. There is no system to manage their own long-term liabilities and capital adequacy and the same mechanism is applicable to large real estate firms.

"Large companies borrow money and issue sukuks; therefore these payments have to go out on time, impacting capital adequacy.

"Traditional accounting systems don't recreate an environment for customers to pay and we allow them to do that without disturbing any other system," said Desai.

Agile, started in Dubai, has been operating for 15 months. They have acquired companies whose components have been in business for some time.

Other ERP and software companies offer software solutions for the financial space but most of them are targeted at monitoring assets and liabilities lent to customers.

There is no system to monitor the company's own liquidity and liability, according to Desai. Agile offers the solution as a service from its Dubai Outsource Zone office where chartered accountants are constantly monitoring the system. The payment is made to Agile in the form of a percentage from the liability of the customer.

In India, Desai cited Franklin Templeton as one customer using the liquidity management system and added that they are in talks with three large companies in the Middle East.

Balashanker Das, Group CIO at Abu Dhabi-based construction firm, Al Jaber, said: "Such a solution is the need of the hour, but it has to be seen how much it delivers. The payment method will not work in this region as companies are privately listed and no one will reveal their assets and liabilities to a third party. A subscription-based model would work better. In fact, if you move out of Dubai, companies are even more conservative."

Eastnet, another payment and security solutions provider for governments and financial institutions worldwide, has also seen interest from customers on software packages in financial reporting.

"There have been software packages launched to automate and create reports for financial organisations. Banks and other organisations want transparency, which is why there is a lot of focus on reports. Managing liquidity is an important part but it cannot be done without creating reports," said Hazim Mulhim, CEO of Eastnet. In fact, ERP vendors have solutions addressing business issues such as the management of information on cash flow and liquidity.
Follow Emirates 24|7 on Google News.