Diversification is key for high-tech Taiwan firms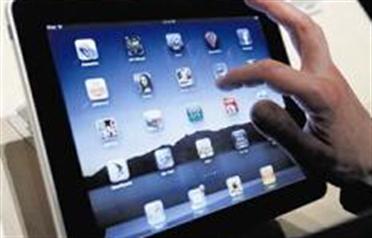 Wistron, a spin-off from giant PC maker Acer, is facing a simple choice: diversify or see profit margins slowly vanish.

Like many other Taiwanese technology suppliers, the company is opting to broaden out of its established strengths.

Wistron, which gets 70 per cent of its $13.5 billion (Dh49.5bn) revenue from notebook computers, is adding handheld devices, flat-panel televisions and three-dimensional TVs to its product portfolio.

"Wistron is lowering the portion of notebook computer production and raising the weighting of these new products," said the company's spokeswoman Joyce Chou.

Wistron is not alone. Fierce global competition has prompted Taiwanese technology companies more generally to diversify.

"Taiwanese high-tech firms mostly operate as contract manufacturers. They have to find alternatives to maintain profitability as cheaper makers emerge depressing pricing," said Topology Research Institute Vice-President Simon Yang.

China, with a cheap and increasingly well-educated workforce, has proved a particular threat to the island's hi-tech industries.

Wistron's gross profit margin was 5.5 per cent in September 2009. Without the diversification, it would have fallen "precipitously below five per cent", said Angela Hsiang, an analyst at securities firm KGI.

HTC, one of Taiwan's leading smartphone makers, has also been widening its reach, analysts said.

In 2008, HTC launched its first phone using the Android platform developed by Google, the T Mobile G1.

To enrich its product line, HTC last year rolled out HTC Hero, its latest model featuring built-in Google mobile services, including search, maps, Gmail and YouTube.

HTC had for years made smartphones powered by Microsoft's Windows Mobile, but now to gain a share in the mobile Internet, "HTC has to work with Google to get access to its open-source operating system", Topology's Yang said.

"HTC is taking advantage of strengths from both Microsoft and Google. The strategy has helped HTC become more flexible."

Even Taiwan Semiconductor Manufacturing, the world's largest contract microchip maker, is diversifying, targeting solar energy and light-emitting diodes (LEDs). In December, the firm announced it would buy 20 per cent of Taiwan's Motech Industries, one of the world's leading solar-cell producers, while also investing in LEDs through a venture capitalist.
Keep up with the latest business news from the region with the Emirates Business 24|7 daily newsletter. To subscribe to the newsletter, please click here.
Follow Emirates 24|7 on Google News.