Dram prices soar after Qimonda bankruptcy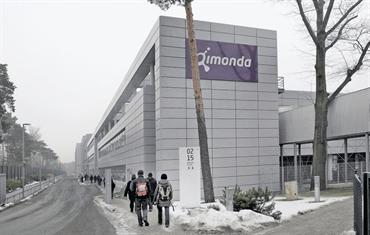 Dram chip prices spiked last week over supply concerns after chip maker Qimonda filed for bankruptcy protection in Germany, and prices will likely continue to climb, Gartner said yesterday.

The price of the most popular one GB chip rose as much as 16 per cent compared to a week earlier, the market researcher said in its Semiconductor DQ Monday Report.

Dram prices across all capacities increased 8.7 per cent on an average compared to a week earlier, according to a PC World report.

Prices will likely move higher this week, warned Gartner analyst Andrew Norwood. "The full effect of [the Qimonda] news will not be felt until the brokers and traders in Asia respond to the news," he wrote in the report.

The biggest spot market for Dram is in China, where the bulk of the world's desktops and laptops are assembled. But last week was a public holiday for China and much of the rest of Asia, where people celebrate the Lunar New Year. When traders in the region return to work on Monday, they may send prices higher.

Dram chips are produced in such volume that a spot market exists for them, where traders buy and sell them like commodities such as oil and gold. Similar to how a disrupted pipeline or fighting in a sensitive area may cause oil prices to rise, major shocks to the Dram market, like Qimonda's bankruptcy filing, can cause Dram prices to spike. Around three-fourths of all Dram go into PCs.

Over the longer term, Dram prices are likely to trend downward again.

The Dram market continues to face significant oversupply, so much so that even if Qimonda stopped production immediately, which it has not, there is plenty of Dram available to meet all needs, according to market researcher IDC.

"The market's situation was created by significant over-investment in capacity during 2007 and early 2008 – periods of demand that often exceeded expectations – that has led to significant oversupply today," IDC said in a report last week.
Follow Emirates 24|7 on Google News.