Du expands network to cover 94% of UAE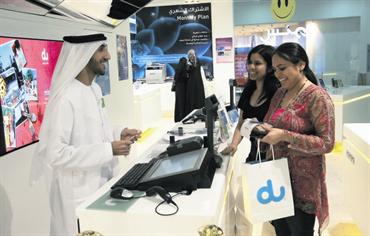 Emirates Integrated Tele-communications Company (du), the second telecom service provider in the UAE, is now able to offer network connectivity across 94 per cent of the UAE with the expansion of its mobile network in the western region of the country.

Coverage in the western region will include major highways going up to the border of Saudi Arabia. Customers in the areas covering Al Sila international highway and roads such as Al Salmia-Hamim, Hamim-Mezaira'a, Tarif-Madinat Zayed and Ruwais-Ghayathi will be able to access du services, said a press statement.

Du's network footprint is also expected to be enhanced in Liwa and adjoining areas during early 2009.

The company said recently that infrastructure spending will be increased as building mobile networks is its top priority. Last year the company spent $2 billion (Dh7.34bn) on building and expanding its mobile network across the UAE.

"Du's growth is attributed to the investments made in building infrastructure and launching creative value propositions in the market. We plan to continue our spending in 2009 in the same pattern as building mobile networks is our top priority," du Chief Executive Officer Osman Sultan told Emirates Business recently.

Expanding its network and investment in infrastructure has been in focus for the company since inception.

"When we launched our services two years back it was difficult to compete with a company that has been around for 14 years rolling out mobile networks. Instead we focused on catering to specific needs and value propositions to different segments especially targeting low budget consumer," Sultan said.

"We have no plans to expand beyond the UAE or go beyond borders as our mandate is to create dynamics of competition and the UAE has enough potential for mobile penetration."
Follow Emirates 24|7 on Google News.