Dubai visitors can now get visas by e-mail, SMS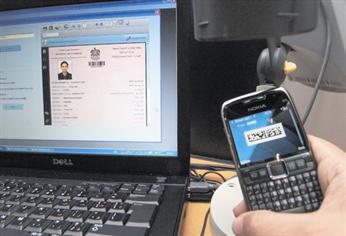 Residents and visitors can now receive entry permits and visas by e-mail and SMS through a new service introduced this week by the Dubai Naturalisation and Residency Department (DNRD).

The Mobile Visa (M-visa) scheme will extend to people overseas who are planning to visit the emirate. "This pioneering approach will make services of the department available to everyone living in the UAE and abroad," said Director-General Mohammed Ahmed Al Marri.

Khaled Al Rozooki, Assistant Director for the IT Sector, said: "We have managed to convert 60 per cent of our services to online offerings and hope to reach 90 per cent by the year-end.

Khalid bin Madea Al Falasi, Manager of the Electronic Projects Department, said customers applying for entry permits or visas, either at DNRD offices or online at www.ednrd.ae, would be asked to pay an additional fee for the service.

"When the visa is issued customers will be notified through an e-mail that will include an original e-visa document with DNRD logo and signature of the director.

"The PDF file will be secure to prevent anyone tampering with the details of the visitor," Al Falasi said.

Customers will also receive an SMS notification containing a barcode on the visa and information about the visitor and sponsor. The UAE-based sponsor will receive notification at the same time, and it will be possible to forward the SMS to any destination.

When a visitor arrives a barcode scanner at DNRD will read the details directly from the mobile.

Visitors can track applications online and request e-mails and messages to be resent if necessary.
Follow Emirates 24|7 on Google News.