Electronics sales to remain low this year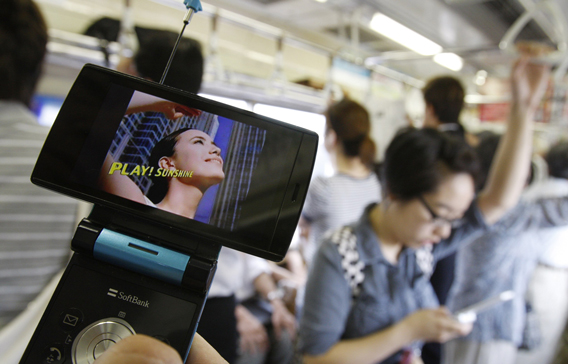 Electronics sales will not return to pre-downturn volumes in the UAE this year as consumer confidence and purchasing levels remain low, say manufacturers.
"Europe and America are recovering faster in terms of consumer electronics purchases as the adoption levels are higher," KW Kim, CEO of LG Electronics MEA, told Emirates Business. "Sales in those markets are almost reaching 2008 levels, mainly because consumers have shifted to advanced products like smartphones. Some telecom operators here are still not offering 3G services while in the developed countries they have moved beyond 4G. The network is ready here but implementation is not happening. The gap in the adoption of technology used to be six months but now it's even longer."
Manufactures say they noticed a change in the attitudes of customers in the third and fourth quarters of last year. Manu Mahdi, General Manager of Sharp's UAE business unit, said: "I do not expect sales figures to return to 2008 levels until the end of 2010. Growth has been gradual and the dip was drastic. Sales did consolidate in the second and third quarters of 2009 but we are not expecting any immediate jump."
Consumer confidence is expected to revive on the back of sports events such as the football World Cup, which will take place in South Africa in June, and sales of segments such as LCD TVs will pick up faster than other product lines.
Manufacturers believe the process of consumers switching from smaller to larger TVs will be slow and as a result revenues will not go up dramatically. Anthony Peter, Associate Director and Group General Manager for direct communications and customer care at Panasonic, said: "We are already seeing a positive trend in spending habits. With a busy sports calendar that will enthuse consumers this year looks positive. It's difficult to predict if sales will return to 2008 levels but the signs in the market are positive."
LG also expects customers to return to retail outlets because of the World Cup. "Even if sales don't increase dramatically our market share will rise, especially in categories like LED and LCD TVs," added Kim. "We are expecting 100 per cent growth, especially with technologies like 3D hitting the market this year."
Sharp saw a surge in sales of its healthcare portfolio towards the end of 2009 following the launch of air purifiers in the UAE. "The focus on swine flu last year helped us to double our sales every month," said Mahdi. "We focused on four markets – the UAE, Egypt, Kuwait and Iran. The UAE contributed most with at least 50 per cent coming from here."
The company saw a negative impact on product segments such as refrigerators and microwaves as consumers were reluctant to replace items. "The LCD TV market was hit as consumers were not moving to bigger sizes, therefore the value came down. LCDs were earlier contributing 35 per cent but this came down to 15 per cent in 2009 and this was mainly because consumers were not purchasing products priced above Dh7,000."
Marco Vocale, Head of Corporate Marketing at Samsung Gulf Electronics, said: "While the consumer electronics industry was not impervious to the economic downturn it has remained resilient compared with other industries and we are already seeing growth."
Keep up with the latest business news from the region with the Emirates Business 24|7 daily newsletter. To subscribe to the newsletter, please click here.
Follow Emirates 24|7 on Google News.