Etisalat made Dh8.7bn in 2008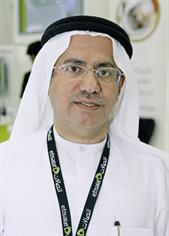 Telecom operator etisalat yesterday posted a 19 per cent increase in its net profits in 2008.

The company said net profits jumped to Dh8.7 billion over Dh7.297bn in 2007, according to preliminary results.

Net profits in the fourth quarter of 2008 surged 18 per cent to Dh2.1bn, it said in a statement. Total assets also increased by 18 per cent to Dh62.1 billion.

Etisalat, one of the Middle East's largest companies by market value, operates in major markets including Egypt and Saudi Arabia, and also has stakes in telecommunications operators in Africa and Asia. Earlier this month it had announced the earning of a licence to operate Iran's third mobile telephone network along with an Iranian company.

Mohammed Hassan Omran, Chairman of etisalat, said: "The significant results achieved by etisalat in 2008 reflect the company's ability to manage and sustain our growth as we pursue our ambition to become one of the top ten telecommunications companies in the world.

"Etisalat is now regarded as one of the strongest players in the telecom market, both regionally and internationally. This has been achieved by our commitment to implement the best international standards at all business levels," Omran said.
Follow Emirates 24|7 on Google News.