Global mobile connections to hit six billion by 2013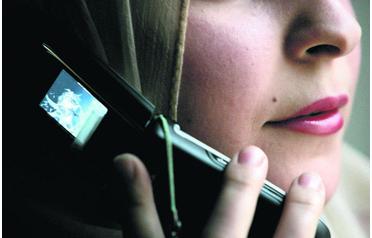 Mobile phone connections globally are expected to rise 50 per cent to six billion by 2013 from the current four billion, according to GSM Association (GSMA).

The growth in the global mobile subscriber base is driven by two primary sources: the integration of mobile into previously unconnected devices and subscriber additions in emerging markets.

"As we enter 2009, the world is in the midst of a broad economic slowdown, one that is impacting every facet of business, every link in the communications value chain. To address the significant challenges facing the global economy, the GSMA and its membership are focused on leveraging mobility to create new opportunities and to drive productivity and prosperity," said Michael O'Hara, Chief Marketing Officer of the GSMA. "GSMA industry initiatives in the areas of Mobile Broadband, Mobile Lifestyle and Mobile Planet will help drive this innovation and growth despite the challenges of the global economic downturn."

Globally fixed broadband lines have reached 1.1 billion reaching only one sixth of the world's population. The regional figures are still low as Saudi Arabia, considered to be one of the biggest market has a penetration of only four per cent.

"However, the household space is taking up broadband services very aggressively which is at 25 per cent penetration," said Matthew Reed, senior analyst at Dubai based telecom research firm Informa.

The GSMA's Mobile Lifestyle initiatives concentrate on the cross-industry creation of services that combine web attributes with mobility to make services, such as banking or entertainment, far more compelling.

The association will also be aggressively pushing these initiatives at the Mobile Congress to be held at Barcelona next week.

With countries like India adding 10 million new mobile connections per month, and many users accessing the internet, email and banking exclusively via mobile devices, the developing world is central to mobile industry growth.

In the region, Reed expects the increase of usage of internet on mobile devices with the launch of iPhone this month.

As grid electricity is inaccessible to many emerging market areas, Mobile World Congress will be exploring the use of renewable energy. The GSMA's Development Fundwill be presenting the Green Power Pavilion where leading green technology providers will meet operators.

"Mobile phones have evolved to become broadband-enabled multi-media devices that connect mass markets in mature and emerging markets alike. Mobile World Congress will showcase how the industry will continue to push the boundaries into the mobile future," said O'Hara.


Mobile penetration to surge 200% in UAE

Mobile connections have had a penetration level of more than 200 per cent in the UAE.

UAE's service providers Etisalat and Du have had a mobile subscriber base of 7.3 million and 2.498 million respectively at the end of 2008.

"As global figures grow the regional mobile penetration has touched 224 per cent by December 2008. The penetration has always been twice the population. This is mainly because of the use of multiple SIMs and the increase in short term visits by tourists," said Matthew Reed, Senior Analyst at Dubai-based telecom research firm Informa.

Though UAE has high penetration rate, it has not done too well in mobile broadband space. Globally mobile broadband users have neared 100 million. In the region it is Saudi Arabia and Oman which have reached high numbers.

"Mobily, Saudi Arabia's second operator and Oman's Nawras have reached 100,000 and 250,000 respectively. In UAE, the barriers to growth is the cost factor compared to markets in Europe which have drastically brought down their prices," said Reed.
Follow Emirates 24|7 on Google News.