Global mobile phone market to shrink 9%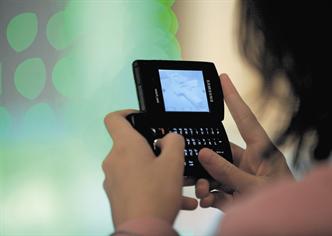 The global mobile phone market will shrink nine per cent in 2009, its first decline since 2001, with the first half set to be especially grim as economic slowdown chokes consumer spending, Strategy Analytics (SA) said.

"We expect the first half of 2009 to be very weak, as the industry is hit by a double whammy of slowing post-holiday shipments in developed markets and subdued demand during the normally buoyant Chinese New Year in Asia," SA said.

It forecast 1.08 billion handsets would be sold this year, down from 1.18 billion in 2008 in what would be the first year-on-year fall since sales dipped six per cent in 2001, the only time the market has seen a reversal since the mobile phone industry began in 1983.

The economic slowdown led to the industry's weakest showing in the fourth quarter of 2008 since October-December 2001, SA said, with shipments slumping 10 per cent year-on-year to 295 million units.

It was the first time SA had seen shipments in the traditionally buoyant quarter lower than the third quarter.

"Retailers de-stocked and burned off existing inventory due to credit tightness, while consumers delayed purchases because of fears of a recession," it said.

SA's report came after a week of gloomy data and outlooks from Nokia, Samsung, LG and Apple.
EU clears Samsung joint control

South Korea's Samsung Electronics and Samsung SDI won approval from the European Commission for joint control of Samsung Mobile Display.

The European Union competition watchdog said although the proposed transaction would create overlaps in the electronics component sectors, it would not be anti-competitive because it had limited market power. "The acquisition of joint control over Samsung Mobile Display would not raise horizontal concerns in the overall market for the development and manufacturing of small and medium-size displays," a commission statement said.

Samsung SDI had previously spun off its activities in the area of small and medium-sized LCD panels and organic light-emitting diodes into Samsung Mobile Display, controlled by Samsung SDI.


Follow Emirates 24|7 on Google News.