Gulf operators focus on mobile data services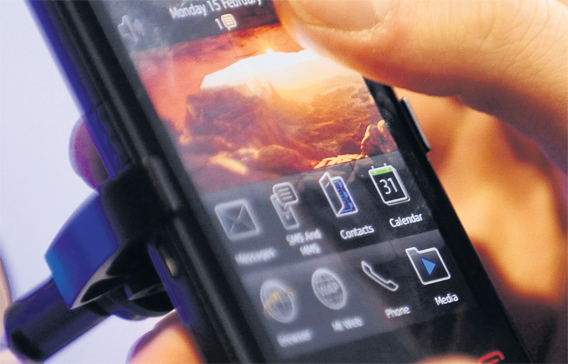 The Middle East telecom operators must focus on mobile data services as they experience downward pressures on average revenue per user (Arpu), according to a new study.
The industry-wide Arpu is expected to decline in the Middle East and North Africa (Mena) as a result of increasing competition and falling call rates, according to a report on the mobile and wireless market by business research and consulting firm Frost & Sullivan.
The UAE is ranked second with 12 per cent data revenue contribution followed by Qatar (10 per cent), Saudi Arabia (9.8 per cent), Egypt (9.5 per cent), Kuwait (nine per cent), Oman (eight per cent), Bahrain (seven per cent) and Iran (five per cent).
Consumers in the region prefer prepaid subscriptions to monthly contracts. Egypt has 96.6 per cent prepaid subscriptions out of the total number of contracts, followed by the UAE (92.5 per cent), Oman (89.9 per cent), Iran (87.9 per cent), Bahrain (85.5 per cent), Qatar (82.8 per cent), Saudi Arabia (82 per cent) and Kuwait (72.5 per cent).
New mobile operators are introducing services at low prices, especially in the prepaid segment, and this is driving the growth of prepaid subscriptions in these markets. Prepaid subscriptions are accepted by all income groups, especially low-income ones, due to the reduced initial cost of signing up.
The UAE has the highest mobile penetration level in Mena at more than 200 per cent, followed by Bahrain with 176 per cent. Egypt has the lowest penetration at just under 59 per cent. Due to the potential for growth, the majority of countries in the region have seen the entry of new mobile operators.
The entry of du in the UAE and Vodafone in Qatar has increased competition and reduced the monopolies enjoyed by established operators such as etisalat in the UAE and Qatar Telecom in Qatar. Du snatched 22 per cent market share from etisalat in 2008.
The subsequent movement of subscribers between operators has been in du's favour with its market share increasing to 32.2 per cent in the third quarter of 2009 compared with 30.8 per cent in the second quarter.
Vodafone is expected to achieve a five per cent market share this year in Qatar, where it commenced operations in 2009. Other countries have also achieved prominence in the mobile subscription space due to the entry of new participants such as Saudi Telecom Company (STC) in Bahrain, Zain in Saudi Arabia, Viva in Kuwait and etisalat in Egypt.
Iran is at the top of the list of annual mobile subscription growth rates with 60.1 per cent. This high growth is attributable to the emergence of two operators, Irancell and Taliya, which are mostly run by the private sector and provide better quality services at lower prices. Before 2006, Mobile Communications Company of Iran, a subsidiary of Telecommunication Company of Iran, had a monopoly in the market.
Saudi Arabia is positioned after Iran, with a subscription growth rate of 27.4 per cent, followed by Egypt (37.3 per cent), Qatar (32.1 per cent), Bahrain (30.2 per cent), Oman (28.8 per cent), the UAE (21.6 per cent) and Kuwait (10 per cent). High subscription growth rate in the countries included under the coverage list is mainly due to the momentum created by new operators with new schemes and packages.
Frost & Sullivan says total market revenue in South Asia and Mena amounted to more than $55 billion (Dh201.85bn) in 2008 and estimates that this figure will grow to more than $89bn in 2015.
"Although the customers are benefiting from the declining call rates and innovative tariff plans, low calling rates are pressurising the mobile operators due to the decline in revenue margins," said Frost & Sullivan Senior Research Analyst Lokeshwari Nautiyal. "This is likely to result in consolidation in some markets like India and Sri Lanka."
India has the highest subscription growth rate, followed by Sri Lanka, Bangladesh and Pakistan. Low penetration levels in South Asian countries are indicative of the huge untapped market and will translate into high subscriber growth rate in these countries between 2009 and 2015. Most of increased base will be on prepaid services, resulting in further rise of prepaid subscriber percentage in these countries.
Santosh Kumar Sinha, a Frost & Sullivan analyst covering South Asia and Mena, said: "High uptake of services such as MMS, mobile web browsing, call conferencing, call forwarding, call waiting, mobile banking and access to other data services are enhancing the outlook for the mobile data services market.
"The rollout of 3G services in some of the countries is expected to further bolster market progression."
With the decline in tariff and handset prices, affordability is increasing irrespective of the income of the customer, significantly boosting mobile subscription growth.
Nautiyal added: "Leveraging larger economies of scale is vital for operators to stay afloat despite shrinking profit margins. Telecom service providers in India are sharing towers and base station location sites, and this trend is expected to gain traction in a few other countries."
Keep up with the latest business news from the region with the Emirates Business 24|7 daily newsletter. To subscribe to the newsletter, please click here.
Follow Emirates 24|7 on Google News.