How will Google case impact foreign investors?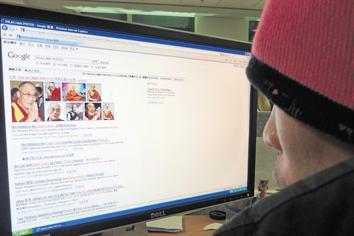 US internet giant Google threatened last week to shut its China operations after cyber attacks emanating from the country, in response to which Beijing defended its censorship policies. The case has prompted concern among foreign investors and public calls from US officials for China to safeguard the business environment there, raising questions about the difficulty and risks of doing business in the world's third-largest economy.


What is the most immediate impact for other companies?

Heightened awareness of the potential damage from cyber attacks – and not just for technology companies.

Google said its investigation into the attack on it in mid-December showed at least 20 other large companies in fields ranging from finance to chemicals were also hit. That raises the bar in the battle against a long-standing complaint about doing business in China – intellectual property (IP) theft – and could prompt them to more vigorously defend their own IP.

Reflecting the alarm created by threats to IP, Brenda Foster, President of the American Chamber of Commerce in Shanghai, called the attack against Google and other firms a matter of "extreme concern".

Stronger awareness of the prospect of hackers in China or elsewhere stealing software code, product designs or other trade secrets also means some firms that do not operate in China could see themselves as more at risk than they previously thought. That could help drive demand for the services of security companies such as McAfee, Symantec and Trend Micro, some analysts say.

For Chinese firms with large foreign stakeholders, such as Alibaba Group, there is the risk of a misalignment of interests.

On Saturday, Chinese e-commerce firm Alibaba called Yahoo statements supporting Google as "reckless". Yahoo owns a 40 per cent stake in Alibaba. In China, companies tread carefully on topics sensitive to the government.

Will foreign companies be scared off?

Beijing's renewed defence of censorship could make firms involved in the internet industry and new media more cautious about the content and services they provide, even if they do not pull out of the country.

Microsoft's Chief Executive Steve Ballmer said last Thursday it had no intention of leaving China where it has high hopes for its Bing search engine.

A crackdown on online and mobile content was already seen as potentially stunting the prospects of that sector, which could hit big developers. For other firms, a big worry will probably be whether the issue turns into a trade conflict with the US and other countries that might prompt Beijing to retaliate quietly by moving more slowly – or even backpedalling – on other reforms. Many other industries, from financial services and express delivery to wind power and autos, are hoping for reforms that would give them freer access to the Chinese market.

The European Union Chamber of Commerce in China said in its annual position paper in September that Beijing was backsliding on reforms, with rising government intervention in industrial policy and restrictions on foreign investment making China less attractive to European companies.

What other risks loom for companies?

Even for companies that do not face serious barriers to entry, or that only sell their products in the country rather than making them there, serious concerns over transparency and the rule of law remain.

That was brought into focus by the detention of a senior executive at Rio Tinto and three of his subordinates last July on spying allegations. Those detentions rekindled awareness about the risk of doing business in China.

However, given the big investments many companies have made in China and the fact that sales there are a source of profits for many firms now that demand in Western markets has softened, most will likely continue to prod Beijing for improvements in those areas, but live with the consequences.
Keep up with the latest business news from the region with the Emirates Business 24|7 daily newsletter. To subscribe to the newsletter, please click here.
Follow Emirates 24|7 on Google News.