Indian IT firms in region not affected by Satyam scandal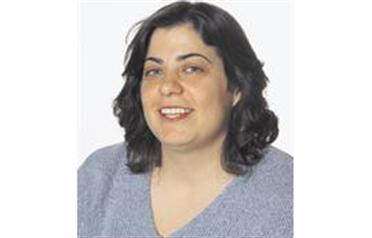 The arrest of Ramalinga Raju, former chairman of India-based information technology company Satyam Computer Services following a financial scam, has put the spotlight on the rest of the industry and on the customer-vendor relationship in the region.

"IT services are unlike hardware or software in that they focus on a relationship with a trusted partner rather than on a product," said Partha Iyengar, India Vice-President of research company Gartner.

Satyam is a strong player in the Middle East with a client list that includes Dubai Municipality and the UAE Ministry of Interior. It also works with global giants such as Unilever, ArcelorMittal, Nestle, Cisco Systems, Nissan, GE, Sony and Fifa.

However, a spokesman said: "Satyam as an organisation remains committed to its customers in the Middle East, a region that continues to offer promising growth. The Middle East is an important market for Satyam."

"We believe Satyam's difficulties have considerably diminished its ability to retain and inspire this trust. In the current economic environment enterprises regard financial indiscretions by any business as intolerable. We believe this will severely handicap Satyam when prospective clients are evaluating potential partners."

Satyam, which has clients in 65 countries and 53,000 staff, had been on the investment lists of several top Indian and global mutual funds, but its future existence now looks bleak.

Raju and his brother, Rama Raju, were arrested by Andhra Pradesh police on charges of breach of trust, conspiracy, cheating, falsification of records and forgery. They face up to 10 years in prison if convicted.

The arrests came after Ramalinga Raju resigned as chairman on January 7 after admitting falsifying Satyam's accounts for several years in a Dh5 billion fraud.

But despite the scrutiny faced by the Indian IT services sector because of the affair, other companies said they had not been affected.

A spokesman for TCS, a major outsourcing player, said: "This has not affected the credibility of our company. In fact it is business as usual for TCS."

Agile Financial Technology is a mid-sized Indian IT company that provides products and services to the investment banking, asset management, insurance and capital market sectors. Kalpesh Desai, CEO at the firm's Dubai office, said the Satyam affair had not affected business. "Satyam faced problems because it diversified from its core business. Indian companies will not lose credibility," he said.

And Dubai's eHosting DataFort, a division of Tecom that specialises in managed hosting and IT security, felt the scandal would not affect the industry in the region.

"Most organisations already understand the need for tighter market regulation and corporate governance to ensure the credibility of outsourcing vendors," said Mazen Abdulghany, Director of Commercial Operations.

"As a result businesses will need to make a thorough assessment of IT companies in terms of their financial stability and auditing procedures, rather than just assessing their performance as they did before."

However, Gartner believes Satyam will not be in a position to invest in client engagement, staff development or research and development – all critical elements for an IT services company.

Frances Karamouzis, Gartner's Vice-President, Research, said: "Satyam must spend significant time and resources working through its accounting issues and will likely face extensive external regulatory investigations both in India and the United States, where it is listed through an American depository receipt.

"We believe that management will also be distracted while dealing with the company's internal issues, diminishing its ability to focus on external market issues and customers.

"The single most important task Satyam faces is ensuring stable delivery of services to current customers. This will require extensive direct work with clients."

Iyengar added: "Satyam's main challenge will be to restore confidence in the company and its credibility among its customers and investors. Despite its reputation and past success its recovery from recent events will depend on how much time, effort and resources it invests in developing and following an effective turnaround strategy. The company must closely monitor ongoing engagements and prepare contingency measures for potential service disruptions in the short to medium term. And the competition will use the uncertainty about Satyam's future to win more business."

Abdulghany agreed, saying: "One can take advantage of the fact that companies at this stage will look for reputed vendors operating successfully in the region."
Follow Emirates 24|7 on Google News.