Intel Capital plans to invest part of $50m in the region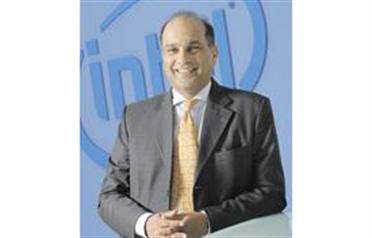 Close on the heels of its announcement yesterday of an investment in three UAE-based technology companies, Intel Capital, the global investment arm of Intel Corporation, said it plans to announce a few more investments in the region this year, particularly outside the UAE.

Intel Capital yesterday announced an investment into three UAE firms – Conservus International, Pulse Technologies, and Vertex Animation Studio. The investment is part of Intel Capital's $50 million (Dh183.5m) Middle East and Turkey fund.

Intel Capital started in 2005 and initially made investments in Lebanon and Egypt. "There are a couple of announcements in the pipeline for this year. The UAE does not have a monopoly in terms of technology and knowledge, therefore our next investment would definitely be outside the country," said Feroz Sanaulla, Regional Director of Intel Capital in the Middle East, Turkey and Africa.

There are market reports confirming that the company is working on technology deals in Jordan. Intel did not want to comment on this but confirmed that the next funding would happen outside the UAE.

Intel appointed Sanaulla last year, which was a positive step for the company, according to Intel Capital's President Arvind Sodhani, who is also Executive Vice-President at Intel Corp.

"When we brought the fund to the region in 2005 Intel did not appoint a local representative, which was a mistake. As soon as Sanaulla was based in the region there was traction as it takes time to get to know firms and build relationships. Sitting in London or Santa Clara it is difficult to make investments in the region," said Sodhani.

Adverse economic conditions have also not affected Intel's investments globally as the firm does not plan to exit any of its businesses. "Our patience is for the longer term, giving them at least three years to nurture. On a global level, we don't plan any exits. We are still working with firms where investments have been done in the early 1980s, therefore we are not driven by fund cycles," said Sodhani.

When Intel invests in a technology company they play the role of a venture capitalist and there is no mandate to only use Intel technology. "We don't ask any of these companies to use or incorporate our products into their offering."
Follow Emirates 24|7 on Google News.