List of possible Palm suitors grows, led by Asians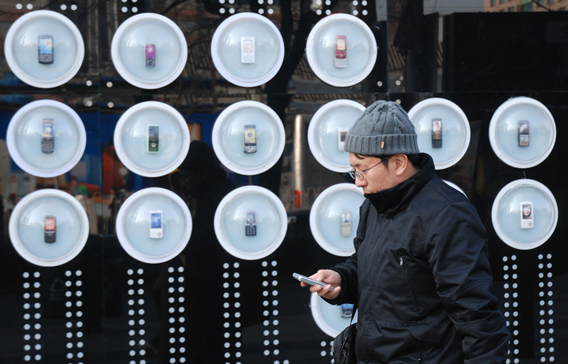 Palm may be scooped up by an Asian company with enough cash and manufacturing muscle to turn around the struggling smartphone maker, but analysts warn a deal could prove too rich for any buyer at current prices.
Huawei Technologies became on Tuesday the latest name to surface as a possible bidder for Palm, whose phones have steadily lost customers to the iPhone and BlackBerry. Two months ago, Palm reached out to Huawei's bankers regarding a possible deal, although talks have not moved forward, according to a source.
Palm declined to comment, but another source said this week the company has hired bankers to explore several options, including a sale of the company.
Huawei also declined to comment on a merger, but said it is "always open" to opportunities that will enhance its business development.
Several North American companies – from computer maker Dell to BlackBerry maker Research in Motion (RIM) – have also been mentioned as potential suitors.
But speculation has started to favour overseas concerns that can use broad manufacturing capabilities to boost the supply of Palm-branded phones, at lower costs, as well as help bankroll the advertising and promotion of new products.
"I think it is someone who is on the outside looking in to the US smartphone market – someone who wants to participate but is not there currently – a Huaweh or a Lenovo," said Avian Securities analyst Matthew Thornton. Despite its challenges, Palm is the No 3 brand in the biggest growth sector of the mobile phone market, trailing Apple and RIM. In the United States, smartphones represented about one-third of new handset volume in the fourth quarter of 2009, according to NPD Group.
And smartphone sales are expected to rise about 38 per cent to 65 million units in the United States and Canada this year, according to research firm Canalys. Both Huawei, the world's No 2 telecommunications equipment maker, and Lenovo Group, a top PC marker that is reportedly looking to bolster its mobile internet business, could infuse much-needed cash into Palm.
HTC, the No 5 smartphone maker, has also talked to Palm about a possible acquisition, Taiwan's Economic Daily News said last week.
Analysts view ZTE, China's No 2 telecommunications equipment maker, as another possible suitor.
Follow Emirates 24|7 on Google News.