Local investments crucial for IT sector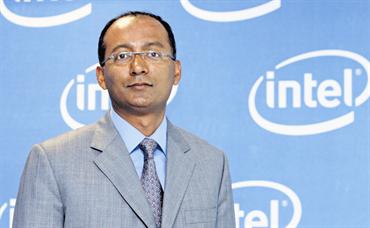 Inadequate local participation in IT start-ups seeking finance is the principal reason for the lack of "technology creation" in the UAE.

Feroz Sanaulla, Intel Capital's Regional Director for Middle East, Turkey, and Africa said local investments are essential in the sector.

Intel Capital, the investment arm of semi-conductor giant Intel in its two years of operation in the Middle East has invested in six companies, four of them in the UAE. The company has made investments in two Jordan-based digital content companies-Jeeran and ShooFeeTV; and four UAE-based technology companies Conservus International, Pulse Technologies, Vertex Animation Studio and the new investment NeuString. The investments are part of a $50 million (Dh183.65m) Intel Capital Middle East and Turkey fund.


What are the key challenges in the UAE and the region for Intel Capital?

One of the disappointing factors in the UAE has been the lack of co-investors. There is a lack of experience as the appetite for venture investing is also low. Intel has made four investments in the UAE but we have not had companies knocking on our door wanting to co-invest.

There is a lot of talk but no action in the region. If Intel Capital as an international investor can provide capital to these budding investors I am sure local investors can also support them.

Is technology adoption a barrier for such investments?

Technology adoption is high in the region and is at par with global markets. The focus has to be technology creation, which has not happened yet.

Technology talent available in the region and globally also differ, is that a reason for such a scenario?

Comparisons don't work as different geographies bring different talent. The UAE cannot be compared to India as the latter's middle class population is bigger than the population of United States. There are unique requirements in every region.

Is the lack of technical education or engineers discouraging investments in the region?

The education levels can get better and the government is making strides such as the partnership between Dubai Silicon Oasis and RIT (Rochester Institute of Technology) which will encourage students to become PhDs and take up a masters in the UAE.

Do you think there is an issue with the basic education structure in the UAE?

Education is a ladder like in the Western economy as many students end up taking up a PhD. The number of students in these economies are also huge. The number of engineers will increase in time with more colleges setting up base in the country.

Indigenous technology is a faraway thought for the UAE. Do you think that is a farfetched dream?

The prerequisite to create crazy products are engineers. With more than 160 nationalities coming to the UAE either to work or create will definitely bring value with support from the region and the government.

Would Intel consider setting up an R&D base in the region?

Intel is already participating with universities in post graduation programmes to create local R&D environments. In Saudi Arabia, Intel is working closely with KAUST (King Abdullah University of Science and Technology) in their laboratories focused on nanotechnology and wireless technologies to name a few. Intel is also hosting Arab engineers specifically to look at the META region who have worked previously in United States at Intel. There will be high-end nanotechnology scholarships given out and R&D projects running at the labs.

In fact, Kaust is the second lab after the United States for Intel. We believe technologies such as nanotechnology will impact global and local markets.

When making an investment in a local company, what are the top priorities for Intel?

It's about meeting of the mind and the company. It's not just about a product but about the market strategy of the company which must be forward-looking and focused.

As they deal in energy efficient products, there will be a requirement of faster processors, which could be swapped by using Intel products.

How do you define a good deal for Intel Capital?

It has to be financially attractive and strategically aligned. Financially I mean the company must have the ability to grow and become a significant player in the global market. Along with financial returns, factors such as right management, attitude to develop new products, go to market strategy and strength of the management to take the company forward [are important].

Strategically, there has to be an alignment with the company to increase competition and the use of broadband, media and using IT in an innovative manner.

Do you think the global recession has deterred investments into the region?

It hasn't affected investments. Intel Capital is the only global investor present here. Locally there are investors but not necessarily knocking on doors [of entrepreneurs].

While there is a negative growth in more mature economies, the Middle East region is growing. There is also interest gravitating towards this part of the world.

Is more investments likely to flow to the Middle East and Asia Pacific regions?

In 2008, 62 percent of Intel's dollars were invested outside of the US with 17 percent in China, Taiwan and Korea, while 14 percent went to India, Japan and South East Asia and 24 percent to West Europe and Middle East, and 38 per cent in the US. Intel looks at talent across the world which includes the Middle East and are neutral in terms of investments as we are ready to work with both Emiratis and expats.

What new areas are you looking at and how much of the funds are utilised?

Its not vertically defined as technology is being generated across sectors. It is clear Intel will not throw its money as we are answerable to our shareholders. Exhausting of the fund is not priority for Intel. Our homework is done before investing and in two years there have been six investments made.
Keep up with the latest business news from the region with the Emirates Business 24|7 daily newsletter. To subscribe to the newsletter, please click here.
Follow Emirates 24|7 on Google News.