Maximum penalty for telecom violations may be raised to Dh10m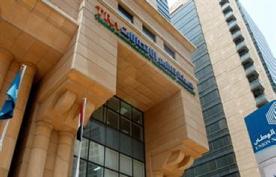 The Telecommunications Regulatory Authority (TRA) of the country is drafting a stiff law against telecom violations that include a penalties up to Dh10 million, a top official told Emirates Business.

According to TRA Director-General Mohammed Nasser Al Ghanim, the draft is in its final stage and will soon be submitted to the Federal Cabinet for its approval.

He said under the regulation the current highest fine of Dh400,000 will be raised to Dh10 million.

"The new regulation on violations and fines currently being drafted will soon be sent to the Federal Cabinet for its approval. There will be a table about categories of violations and their equivalence to penalties," he said.

The new law will apply to both telecom operators and consumers. He said it will define the different types of violations by both parties and penalties applied to. "There will be a number of categories of violations of the country's telecom regulations and penalties imposed accordingly," he said.

About infrastructure sharing between etisalat and du, Al Ghanim said the new competition framework does not relate to a specific service or a specific product. "This covers everything in competition. If there is a competition in a geographic area or even a product such as Blackberry services, and we see a healthy competition, both operators may not need to get TRA approval."

Al Ghanim said there are areas where there is monopoly or dominance from a single player and that can determine the price of a particular geographic area. In such cases the authority will assess the market, define it and then take decision to allow the other party to benefit as well.

He said the TRA was considering an access regulatory that will be issued by 2011 that will allow consumers to directly access the networks like sharing broadband services in particular geographic areas.
Keep up with the latest business news from the region with the Emirates Business 24|7 daily newsletter. To subscribe to the newsletter, please click here.
Follow Emirates 24|7 on Google News.