Mideast operators pip Western counterparts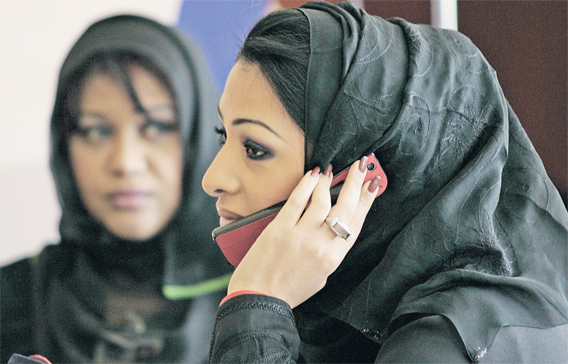 The recently released PRTM research report showed that Middle Eastern mobile players have revamped their operating models in ways that have led to profitable growth and overseas expansion.
The report shows Egypt's Orascom Telecom has become the eighth largest mobile network in the world by customer numbers, overtaking some of the well-established international operators.
The report revealed fundamental change of operational models is central to sustained leadership and that significantly emerging markets have altered the telecommunications landscape. According to the study, seven multinational operators with origins in the region – etisalat, Orascom, Qtel, STC, Zain from the Middle East, and MTN and Millicom from Africa – have more than 300 million subscribers and have expanded across Africa and parts of Asia to sustain growth momentum.
Anil Khurana, lead director of PRTM Middle East and co-author of the report, said: "The past decade has been a highly successful one for the leading Middle Eastern and African operators. Supported by typically affluent and growing home markets and benign competition, both revenue growth and cash flow have been strong. And the leading operators have used this cash flow, supplemented by the ready availability of private capital, to build regional multinationals."
Ameet Shah, head of PRTM's mobile services practice, served as lead author of the report.
Between 2003 and 2009, the leader board of the world's 30 largest mobile operators changed dramatically, according to this first-of-its kind report. The report identifies 19 new mobile leaders worldwide, measured either by number of subscribers or revenue. A common thread among these leaders is the continuous adaptation of their operating models to address new market conditions – crucial within a mobile industry where the game can change rapidly and where new players can quickly overtake yesterday's leaders.
"The rise of operators from emerging markets is testament to two factors: the rapid growth in their domestic markets, and their drive to play in multiple markets. But, as their existing markets start to mature, it is not yet clear whether these companies will be able to revamp their operating models and sustain continued growth based on innovation, cost management, outsourcing, and the like," said Khurana, who calls these operators the "new multinationals".
The analysis reveals the highest ranking mobile players over the past five years have modified their business models in ways that have led to profitable growth and support from shareholders, resulting in acquisitions and overseas expansion.
Telefónica and Telenor are prime examples of companies that have successfully ridden the boom of mobile usage in developing countries through strategic changes to their operating models.
This trend is evident in the emergence of large multinational operators from Russia, Africa, the Middle East and Latin America. It is also reflected through market consolidation within the US and through the growing importance of the leading Chinese and Indian operators. Those who have not adapted their operational models, including some major European operators, have experienced relative decline.
The report said operators that create the right operating models will increase performance and win investor backing in the international M&A game that is rationalising many individual operators into global groups. Consolidation during the next five years will mean an operator may need 300 million subscribers, or $50 billion in revenue, to be among the global top 10 in 2014.
Keep up with the latest business news from the region with the Emirates Business 24|7 daily newsletter. To subscribe to the newsletter, please click here.
Follow Emirates 24|7 on Google News.