Mobility market set to expand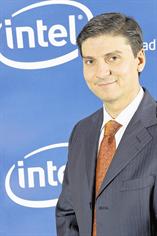 Intel Corporation views 2009 as the year in which the mobility market will become a key influencer across the consumer and enterprise segment.

Developments in the mobile internet space will help fuel this trend through the implementation of mobile workstations, thinner and lighter notebooks and netbooks, in addition to the deployment of mobile internet devices (MIDs), wireless networking components, and services.

The year will also see a greater focus on mobile internet expansion due to the increasingly pervasive nature of the internet and the trends accelerating its growth such as social networking, an evolutionary shift in the world of technology. An increase in online participation has also been predicated by IDC stating the presence of people online is expected to increase to a quarter of the world's population by next year. This in turn will result in an increased demand for products such as notebooks, netbooks and MIDs.

Due to the demand of "internet on the go", Intel expects the Atom processor to play a pivotal role in the evolution of high performance small portable devices. Atom has been designed to allow consumers to take the real internet experience with them in their pocket by offering incomparable access to the entire internet. The processor will also help connect the next billion internet subscribers through more affordable usage models, such as the Intel Classmate PC. MIDs will continue to show long-term growth, with expected shipments worldwide to reach in excess of 130 million units by 2013.

"Businesses are looking at ways in which their IT solutions can help them get back in shape by saving costs and gaining efficiencies. This is where the IT industry has room to flourish in the coming years," said Samir Al Schamma, Intel General Manager for the GCC.

"We believe emerging markets and the Gulf will continue to present good business opportunities."
Follow Emirates 24|7 on Google News.