Motorola to launch 'isim' in UAE, eyes 80% NFC market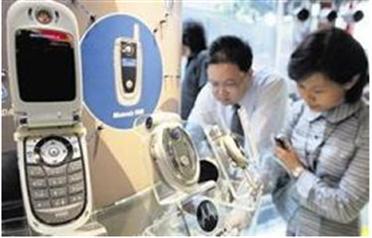 Telecom major Motorola plans to launch its 'isim', a stamp-sized mobile phone SIM card, in the UAE market, a senior official of the company said yesterday.

Venkat Eswara, Director Global Marketing (applications and mobile video) at Motorola, told Emirates Business at the Mobile World Congress here: "We are talking to operators in Europe and an announcement will be made next month. In the Middle East, there are active engagements happening.

"In terms of market, we look at 70 to 80 per cent of the existing NFC (near-field communications) phones. The UAE is on the roadmap and we also don't want to go mass market initially, therefore, we will test a few markets."

The isim is a slim plastic SIM that can be stuck and unstuck like a Post-It to the mobile phone SIM. He said the isim "is being currently launched in China and our plan is to make trials and make it commercially available in the Europe Middle East and Africa region. Europe would be the first destination in the region followed by certain telecom operators in the Middle East."

He also stressed the relevance of the UAE and revealed that the country's operators are also on the plan.

The isim card will enable financial transactions or mobile payments from any mobile phone, he said. It works on any mobile phone enabling NFC transactions.

Until now, commercial deployments by etisalat and du enabled users to conduct transactions on customised NFC-enabled phones. NFC is a short-range high-frequency wireless communication technology that enables the exchange of data between devices over a 10cm distance.

This requires customised phones, which enable these kind of transactions. LG, Samsung and Nokia are already making announcements on this front by launching NFC-enabled phones.

Mobile payments and financial transactions is only one aspect of the isim as it incorporates multiple solutions like instant messaging, enterprise solutions and parental locking, among others.

The company is already working with financial company Umopay in China and eventually will incorporate other companies like Visa and Mastercard as they venture into new markets.

Security factor is strong on isim as the service provider and banking functions are separated. "The service provider manages the SIM card, while the bank manages information like passwords. This is an advantage for the customer."

The card has a minimum of 256kb memory, while a typical application is 20kb. This means more than 20 Java applications can be activated and moved at the same time to another mobile phone the same way a regular SIM is changed.
Keep up with the latest business news from the region with the Emirates Business 24|7 daily newsletter. To subscribe to the newsletter, please click here.
Follow Emirates 24|7 on Google News.