MTQ forms subsidiary in Bahrain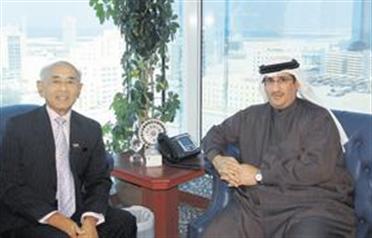 MTQ Corporation Limited Group (MTQ), a leading engineering services company listed on the Singapore Stock Exchange, has formed a subsidiary MTQ Bahrain to set up a $20 million facility at the Bahrain International Investment Park.

MTQ has obtained approval from Bahrain's Ministry of Industry and Commerce to provide specialist engineering services and components for the oil and gas industry in Bahrain and the Gulf states.

The new facility at the investment park near Hidd will support MTQ's existing Gulf Cooperation Council (GCC) customers and also enable it to develop new customers in the region, said a company statement.

When completed in 2010, the facility's main activity will be the repair and reconditioning of equipment used in the operation of blow-out preventers, a key precision safety device used on all land and offshore oil and gas rigs.

The facility will also focus on activities such as the fabrication of structures, housings, flanges and other precision parts. MTQ initially plans to provide up to 110 jobs for highly skilled operators and the company will provide a dedicated training programme for Bahrainis. On completion of the facility, it plans to employ more than 250 people in Bahrain.

"Bahrain's strategic location and positive business climate, offers exciting long-term opportunities for our company to expand its core business," said Kuah Kok Kim, Chairman and Chief Executive Officer of MTQ.

The announcement is one of the many tangible successes of the recent visit of Shaikh Salman Bin Hamad Al Khalifa, the Crown Prince of the Kingdom of Bahrain, and Chairman of the Bahrain Economic Development Board to Singapore in October 2008 to encourage stronger business relations between Singapore and Bahrain.
Follow Emirates 24|7 on Google News.