Multi-service nodes to help du's overseas expansion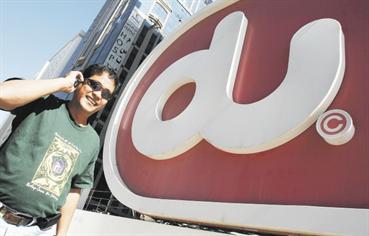 Du will be expanding its services overseas by establishing multi-service nodes in Asia, the US and Europe to widen the geographical reach of its voice and data services, a senior official from the UAE's second telecom operator said.

According to Andrew Grenville, Executive Vice-President, International and Wholesale, du will be opening a number of points-of-presence (PoP) in Mumbai, Los Angeles and Hong Kong within this year. The company has already opened its PoP in London. A PoP is a local access point into a network such as the internet.

"This means we are basically extending our network so we will have a presence in those areas. So if customers want to connect to us through voicemail or data services, they can do it in those locations," Grenville told Emirates Business on the sidelines of Capacity Middle East 2009 Congress.

Grenville did not say how much investment is being ploughed into this initiative. He said although PoPs are relatively "smaller" investments, this nonetheless showcases the region's appetite to continue investing amidst the negative economic climate.

"There are still investments going on. We are thankful that we have far-sighted shareholders and in addition to that, the region still has access to funding," Grenville added.

He said the company is currently concentrating on traditional services, which comprise the lion's share of its revenues. "Lots of customers want standard products that are efficient and are less expensive. Du has been operating for only two years and it's important for us to establish ourselves in the market otherwise it's hard for us to be a credible alternative to the incumbent," he added.

A statement from the company says the multi-service nodes for the PoPs will allow global carriers to interconnect to the du network for international long-haul ethernet and IP VPN data services and efficient aggregation and termination of international voice services. The service node expansion would also allow du's customers to effectively extend their reach to the GCC region and the broader Middle East.

"We still find a lot of demand from overseas customers to connect to the Middle East probably because this area is still positive and growing despite the global crisis," Grenville said. "For us in the international side, it's one of the reasons to reach out to our customers in different locations to make sure that they can connect back to here."
Follow Emirates 24|7 on Google News.