Old trojan resurfaces, says Symantec report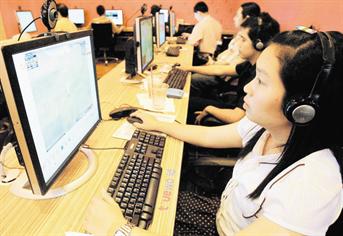 Millions of music and movie files are potentially under threat from a trojan, which alters file codes and causes Windows media player to access a malicious URL when the files are played resulting in more malware being downloaded on to the computer, said Symantec in its latest report.

The security applications vendor explained that with people increasingly keeping music collections on their computers – often not backed up due to the size of the libraries – the impact of this threat could be significant and devastating.

Henry Bell, security expert from Symantec, said: "Over the past week, Symantec has observed an increase in the number of computers affected by Trojan.Brisv.A. It infects asf, mp2, mp3, wma and wmv movie and music files." In a further twist to the trojan's payload, all mp2 and mp3 files found on the computer are converted to the Windows Media Audio (WMA) format. This creates problems for security researchers writing software to remove the infected code from the files and restore them to their previous states.

It is also difficult to ascertain which files contain legitimate digital rights management code and which have been modified by the trojan, which makes clean up that much more challenging.

The authors of this threat disregard the problems that modifying users' media files may cause, focusing only on their primary goal: to install more malware on to the computer. In many cases users will be unaware that their media files have been infected and may continue to share them – legally or illegally – causing further dissemination of the threat.

Users are urged to ensure that their virus definitions are kept up-to-date to protect against possible future variants of this threat.

Symantec also warned users that should be aware that while it is able to remove the trojan and repair infected media files, the removal tool will not prevent re-infection.
Follow Emirates 24|7 on Google News.