Oman Telecom Q4 net drops 67 per cent on impairment loss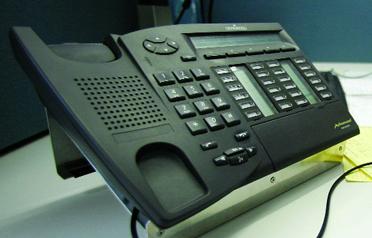 Oman Telecommunications Co (Omantel) posted a 67-per cent drop in fourth-quarter net profit as it booked an OMR18.88 million (Dh180m) impairment losses linked to its Pakistani unit.
Omantel said the impairment charge for Worldcall Telecom, which it took over last year to diversify its revenue sources, was "exceptional" and taken as a "measure of prudence" during the global economic downturn.
"Deteriorating market conditions in Pakistan due to global financial crisis had an impact on the value of strategic investment made in Pakistan," Omantel said in a statement.
The telecom company's fourth-quarter profit fell to about OMR9.74 million compared with OMR29.46 million in the fourth quarter of 2007, Reuters calculated based on full-year data provided by the company.
Profits of companies across the Gulf region have been hit by global financial turmoil.
In January, Oman's Bank Muscat also said it could book OMR26.9 million in impairment losses, including OMR16 million linked to an impairment loss at Saudi Pak Commercial Bank, in which it owns a 35-per cent stake.
The bank's fourth-quarter profit fell 83 per cent.
Omantel said full-year net profit attributable to shareholders rose 4.2 per cent to OMR116.7 million compared with OMR112 million in 2007, it said.
The advance in full-year profit was due to a 17.1-per-cent rise in revenues to OMR427.9 million, it said.
Total subscribers for all Omantel's telecom services rose 58.1 per cent to 2.955 million users, including 836,000 million users in Pakistan. State-controlled Omantel holds 56.8 per cent of Worldcall, which also operates in Sri Lanka.
The quarterly profit missed two analysts' forecasts that Omantel would earn OMR33.8 million and OMR35.8 million, according to a Reuters net profit survey in December.
Omantel earned OMR106.97 million in the first nine months of 2008.
Follow Emirates 24|7 on Google News.