Puma to launch its first smartphone here in H2 2010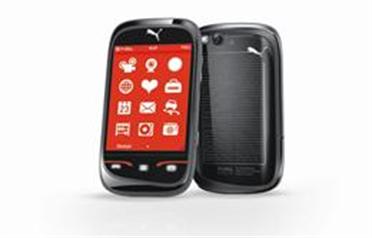 Sports lifestyle company Puma plans to launch its first smartphone manufactured by Sagem Wireless in the second half of 2010 in the Middle East.

Nina Wolf, Global Director for Accessories and Licensing, Puma, told Emirates Business: "The smartphone will be launched in Western Europe in April and after that in the Middle East. In the second half of 2010, the Middle East will be the first destination (outside of Western Europe) followed by India, Africa and then Eastern Europe. The phone will not be launched in the United States as it's not an easy market to enter and these other markets are major ones for Puma."

Puma is not planning a separate division for the smartphone but considers it part of the accessories division. "It is not brand extension but understanding the needs of the consumer. It's a phone for a typical Puma user and is priced at €420 (Dh2,100) without subsidies. The phone will be launched in the Middle East via operators and, therefore, we will start discussions after the Europe launch."

Wolf also insisted that launching the device is not a way of getting out of the global recession.

"The underlying reason is the consumers and a good way of communication with them. The phone displays a complete Puma personality. We started working on the project a year and a half ago. We realised that a typical Puma customer wants more on messaging, video and social networking."

Even for US-based manufacturer Sagem Wireless, the phone is a first of sorts.

It's the first time that its brand name will not be visible on a device it makes.

A Sagem spokesperson said: "The strategy has changed in Sagem. We are pushing the Puma brand or, at other times, the operator's. We also work with brands such as Vodafone and Hello Kitty."

The sports goods company does not feel challenged about the crowded smartphone market. "We are not looking at selling billions of units or leading the smartphone market," Wolf said.
Keep up with the latest business news from the region with the Emirates Business 24|7 daily newsletter. To subscribe to the newsletter, please click here.
Follow Emirates 24|7 on Google News.