Re-exports drop and cutbacks to weigh on IT spending this year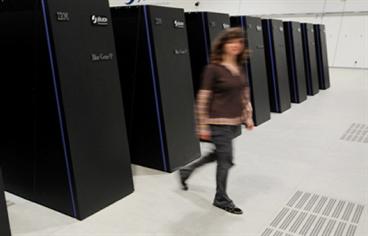 Drop in re-exports from the region and cutbacks faced by the retail and banking sectors could deter any chances of IT spending returning to 2008 levels, an IDC official has said.

Jyoti Lalchandani, Vice-President and Regional Managing Director (Middle East, Turkey and Africa) at advisory firm IDC, told Emirates Business: "Apart from Saudi Arabia, there was negative IT spending across the region last year. This year there will be a slight growth of 12 per cent in the UAE, which makes it positive but not up to 2008 levels. One of the major reasons was the slowdown in re-exports to Iran, South Africa, Central Asia, Kazakhstan and other countries from the UAE. This comprises 30 per cent of the UAE IT market."

He said: "Retail sales in IT and consumer electronics and IT projects slowing down for banking and financial services sector have also affected the UAE IT industry. In 2008, the IT spending levels was at a growth level of 20 per cent, which will only come back by 2011."

Though consumers will refresh their technology products and services they will be cautious this year. "Customers have reduced IT investments. This year it will depend on priorities and type of industry for IT investments. The year 2008 was a flourishing year and this year it will be about reflecting on investments and reaching that climate only next year," said Haidi Nossair, Marketing Manager at IT storage and solutions company EMC (Middle East, North West Africa and Turkey).

Already much lower than the rates in developed markets, no improvement in the UAE's per capita IT spending is likely this year. "There is an IT spend of $5 billion (Dh18.36bn) for a population of five million in the UAE. This is low at $1,000 per capita according to 2008 figures and hasn't changed last year. Compared to global IT spend per capita it is still low although UAE's is the highest in the region. If re-exports are not calculated then IT spend per capita comes down to $700."

In the context with markets such as Singapore, Canada or Europe, the IT spending per capita is at $1,200. "This means we are still way below these countries mainly because the penetration rate is low. The UAE is still far away from achieving this average as economic growth is translated into IT growth, which is still low." As the IT sector usually grows two to three times national GDPs, the UAE is expected to register impressive rates as the economy is likely to grow by three or four per cent.

Khaldoun Aboul-Saoud, Regional Manager for Markets Development GCC & Middle East at Intel, said: "The year 2010 will depend on refresh cycles mainly from enterprise and government projects. Launches from Microsoft such as Windows 7 will also make an impact in the industry. Even for Intel there has been a growth of 28 per cent in YOY profit with profit margins going up to 14 per cent."

IDC also expects recovery and investments coming majorly from the public sector, banking and home users. "With consumer sentiment getting better, retail will pick up, the oil and gas sector has always been long-term strategic investors."

According to Nossair, government and telecom are the sectors which will be investing this year.

Among the Gulf countries, the UAE was also the most affected last year due to reduced IT investments and spending. "The UAE will definitely come back this year as they have invested a lot in infrastructure. Though the limelight will continue to be on the UAE, Oman and Qatar will emerge as IT hotspots for investments this year."

The investments in the UAE and MEA will increase as its the next growth market, according to IDC. As per its figures, CAGR (compound annual growth rate) in emerging and developing markets in 2008 was at 77.8 per cent and 22.2 per cent respectively. This is expected to touch 73.7 percent and 26.3 percent respectively. "The growth expectations from the ME is high as growth rates become stagnant in developed markets. Corporations spend around 6 percent of their global ICT budget in MEA, of which 17 per cent is net new spending," said Philippe de Marcillac, Executive Vice-President and General Manager at IDC Emea, APJ, Canada and Latin America.
Keep up with the latest business news from the region with the Emirates Business 24|7 daily newsletter. To subscribe to the newsletter, please click here.
Follow Emirates 24|7 on Google News.