Region's first private satellite firm set up at Dubai Studio City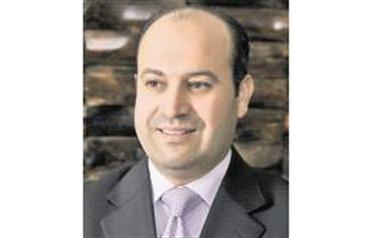 The region's first private satellite company was set up yesterday by an alliance of Jordanian and Kuwaiti firms.

The $500 million (Dh1.83 billion) operation, called SmartSat, will be based at Dubai Studio City.

The board will be led by Chairman and Managing Director Khaled Derbas, who has pioneered the delivery of internet services using satellite technology.

The company plans to launch the Arab World's first private satellite to serve the Middle East and North Africa (Mena). Customers are expected to include internet service providers, mobile phone operators, broadband solutions suppliers, television stations, communication ministries, military agencies and companies dealing with data systems.

"SmartSat aims to become a leading global private satellite service provider and it is keen to provide high-quality services at competitive prices," said Derbas.

"It is also our goal to create an environment of healthy competition that will ultimately benefit all consumers in general and the satellite services sector in particular.

"As the first privately-owned Arab company working in the satellite sector, SmartSat will contribute significantly to the enhancement and development of the satellite sector in the region. Our entry is expected to create positive changes in terms of competitive prices, high-quality services and more options for customers."

SmartSat is a joint venture between Smartlink, a Jordanian private shareholding company, and a leading Kuwaiti investment holding company that will be the project's financial advisor.

Smartlink, a broadband satellite services provider with offices in Jordan and the UAE, will operate the project as managing partner.

SmartSat will primarily serve Mena along with other international markets, particularly Eastern Europe.

A spokesman said: "The company will leverage the strong year-on-year performance of the region's satellite industry, whose commercial satellite-lease revenues have increased by an average of 17 per cent per year since 2003 to reach a value of $752m in 2007, according to a study by Euroconsult and the London Satellite Exchange.

"Mena's increased technology adoption has been recognised as one of the significant contributors to the region's satellite market. For instance, satellite carriage of high definition television continued to show significant growth as the number of HDTV channels worldwide grew by 150 per cent from 2006 to May 2008, while satellite-delivered HDTV channels are forecast to grow globally by 350 per cent by 2013," according to the 2008 State of the Satellite Industry report.
Follow Emirates 24|7 on Google News.