Region's IT industry set to touch $80 billion by 2012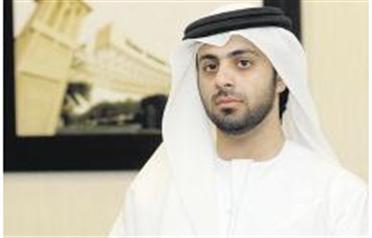 The region's IT industry is expected to touch $80 billion (Dh293bn) by the end of 2012 providing a platform to start-up companies and encouraging venture capital, according to Dubai Internet City (DIC) Executive Director Malek Al Malek.

In tough economic times, it was critical to sustain investment in innovation.

"The current economic climate poses tough challenges for start-up companies, venture capital must continue to play a key role as a creative driver for the region's IT industry, which is expected to be worth almost $80 billion by the end of 2012," said Al Malek.

He urged technology players and regional governments to support efforts to encourage entrepreneurship. This was essential to maintain the forward momentum the IT sector acquired in recent years.

"To boost entrepreneurship, it is important strong ties are developed between IT companies and universities across the globe so that they can work together to strengthen business relationships. It is also critical that closer links are built between local universities and leading international academic institutions," Al Malek said.

A recent ICT White Paper report on the Middle East, commissioned by Dubai Internet City showed that Middle East countries were on target to spend $13bn on IT-related products, services and infrastructure, in 2008. This would provide a proliferation of opportunities for entrepreneurs who are in the forefront of the diversification of the region's economies away from oil, he said.

Al Malek said it is essential to continue playing a positive role in developing the IT sector to boost businesses in the region.

Fifty new business partners joined Dubai Internet City in the last quarter of 2008, a 100 per cent increase year-on-year.
Follow Emirates 24|7 on Google News.